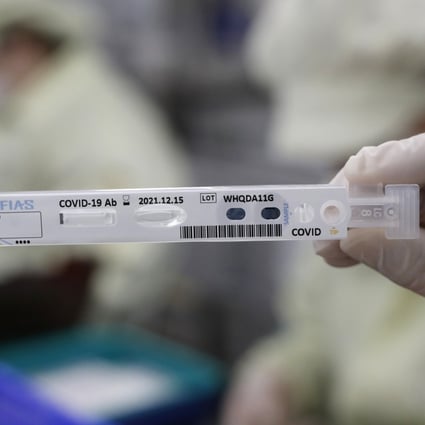 What if I tested positive?
In accordance with the revised Infectious Disease Prevention and Control Act (effective as of 12 August 2020)​, foreign nationals who enter the Republic of Korea and are tested positive for COVID-19 within 14 days of entry (i.e imported cases), will have to bear relevant costs in whole or in part. 
Effective 24 August 2020 the new measures, which will be applied to foreign nationals entering Korea (measures regarding causes attributable to individuals are effective as of 17 August 2020), have been introduced considering the principle of reciprocity and will be periodically reviewed. 
Foreign nationals (other than Singaporeans) are advised to contact the Korean Embassies/Consulates in their home countries for more details. Specific details pertaining to Singapore passport holders are as follows:
What if I will not say for long? (Short-term visitors​)
​Short-term visitors will bear part of the cost, should they be diagnosed with COVID-19 within 14 days of their arrival in Korea.
The Government of the Republic of Korea will cover costs related to
tests
the use of isolation facilities
Individuals will bear costs related to
treatment
food, among others
Notes* ​As for long-term residents without overseas travel records who are tested positive for COVID-19, the Korea Government will continue to bear the whole cost.​
How about a long-term stay? (Alien Registration Cardholders)​
Long-term residents returning to Korea will bear part of the cost​​. The costs covered by the Korea Government and the costs borne by individuals are the same as those concerning short-term visitors. However, given the coverage of the national health insurance program, the enrolment in which is mandatory for foreigners residing in Korea for 6 months or longer, the actual amount borne by long-term residents is expected to be around 20% of that borne by short-term visitors.
​
Causes attributable to individuals​
​Individuals who are tested positive as a result of causes attributable to their actions in violation of public health measures (e.g. non-compliance with quarantine orders, submission of false PCR test results...etc) will bear the whole cost.
In light of the aforementioned measures, individuals concerned are recommended to be insured prior to their entry into Korea, as appropriate.
​
​