Water activities to enjoy in Korea
Surfing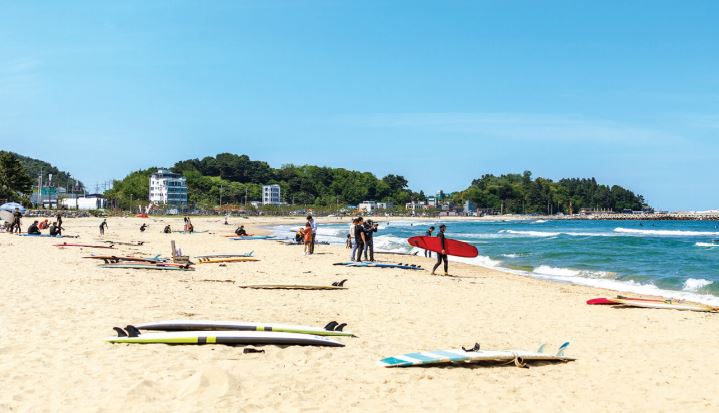 Since a surfing boom began in Korea in 2015, more tourist attractions have been available for water activities in South Korea. In particular, the number of surfers is on the rise as surfing allows them to appreciate the beautiful sea while enjoying both a big thrill and a sense of freedom given by the sea.
The top three surfing destinations in South Korea include:
- Yangyang in Gangwon-do,
- Busan, and;
- Jeju Island.
Well-equipped with surfing environments, all of them attract many surfers from beginners to masters.
Jukdo Beach in Yangyang is one of the surfing meccas featuring the low depth of water and waves suitable for surfing. Others include Songjeong Beach in Busan, Jungmun Saekdal Beach on Jeju Island, and Mallipo Beach in Taean, Chungcheongnam-do.
Canoeing and kayaking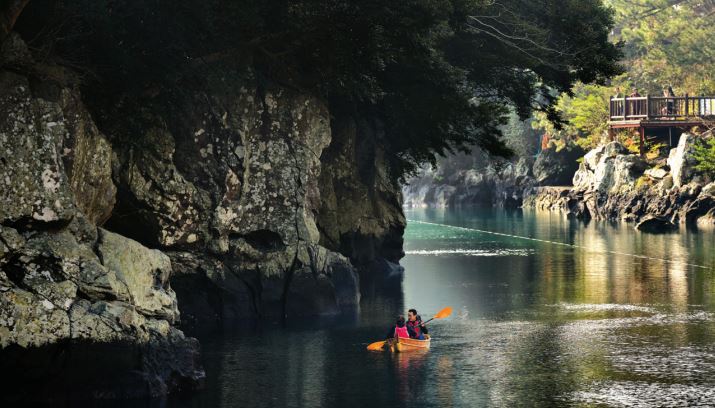 Recently, a clear kayak tour becomes more popular. It is an experience of kayaking using a kayak with a clear or transparent bottom or hull, allowing them to see underwater. Kayaking in a transparent boat is available in most parts of Jeju Island. Examples include Pyoseon Beach, Handam Beach, Woljeongri Beach, and Soesokkak Estuary where the freshwater meets the ocean.
Located in Samcheok, Gangwon-do, Janghohang Port is called the Naples of South Korea because of its magnificent scenery, including strange rocks and bizarre stones and the emerald ocean. It features the development of marine activities such as kayaking with a clear kayak and snorkeling thanks to the clean and shallow waters. Cheongpung Lake in Jecheon, Chungcheongbuk, is another destination for kayaking.
snorkeling and scuba diving
Activities intended to explore the sea such as snorkeling and scuba diving are consistently popular. The representative snorkeling destinations include Panpo Port on Jeju Island, Bongpo Beach in Goseong, Gangwon-do, and Namae Beach in Yangyang, Gangwon-do.