Social gathering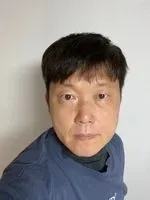 JaeHo Song
3/1/2022 2:20:05 PM
Did you just move to Korea? Or feel strange here? Finding it difficul to make friends? Then, you are in the right place.
I plan to open a social gathering with anyone who wants to meet new friends.
It doesn't matter weather you are a foreigner or a local, as long as you have a warm heart.
You can contact me by sending a chat message in Wonderful Korea app.
There are some conditions;
Admission age range: 40s and above. Families with children are welcome.
Language: English (for smooth communication).
Topic: Finding a better way of living in Korea.
Date: May 7th, 2022.
Contact: JaeHo Song (Chat in Wonderful Korea)