Korean Cuisine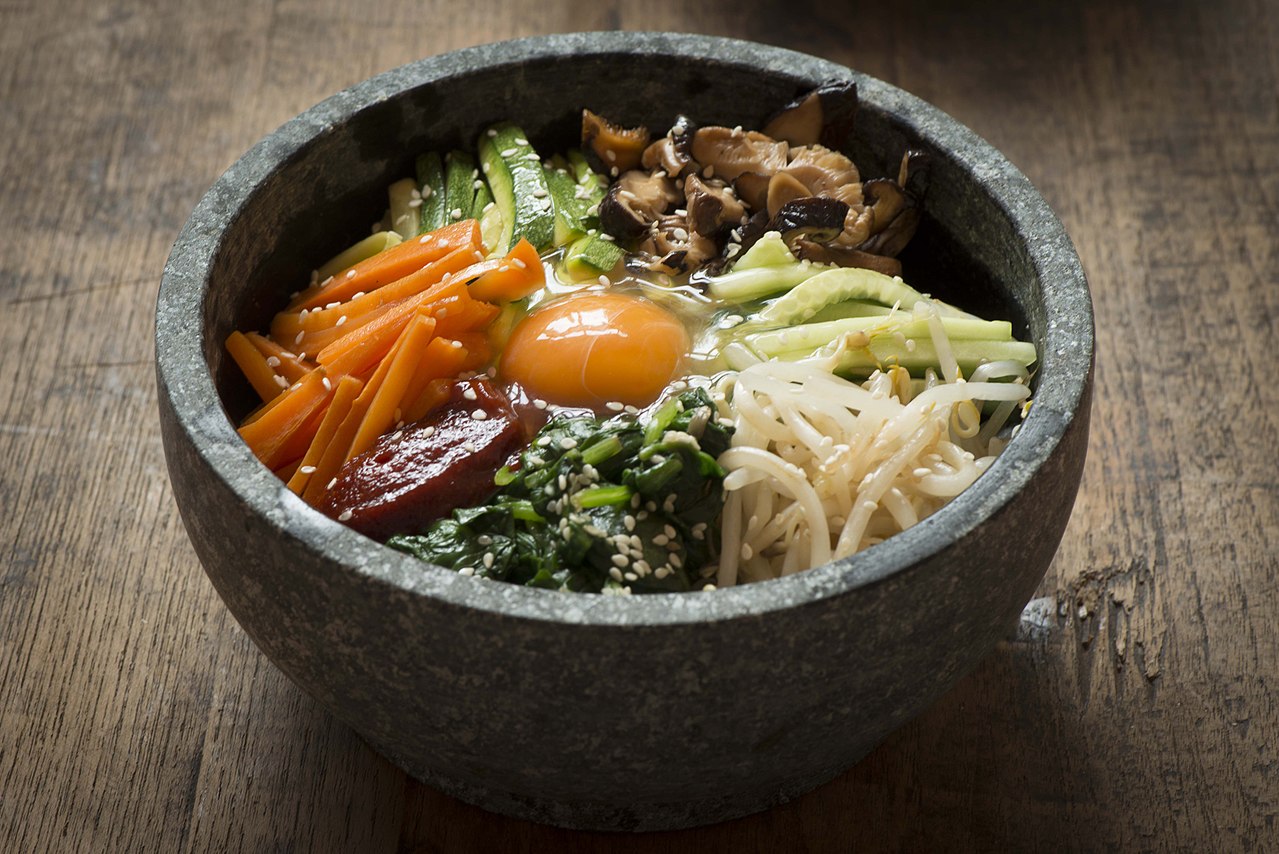 Korean cuisine, hanguk yori (한국요리; 韓國料理), or hansik (한식; 韓食), has evolved through centuries of social and political change. Ingredients and dishes vary by province. There are many significant regional dishes that have proliferated in different variations across the country in the present day. The Korean royal court cuisine once brought all of the unique regional specialties together for the royal family. Meals consumed both by the royal family and ordinary Korean citizens have been regulated by a unique culture of etiquette.
Korean cuisine is largely based on rice, noodles, tofu, vegetables, fish and meats. Traditional Korean meals are noted for the number of side dishes, banchan (반찬), which accompany steam-cooked short-grain rice. Every meal is accompanied by numerous banchan. Kimchi (김치), a fermented, usually spicy vegetable dish is commonly served at every meal and is one of the best known Korean dishes. Korean cuisine usually involves heavy seasoning with sesame oil, doenjang (된장), a type of fermented soybean paste, soy sauce, salt, garlic, ginger, and gochujang (고추장), a hot pepper paste. Other well-known dishes are Bulgogi (불고기), grilled marinated beef, Gimbap (김밥), and Tteokbokki (떡볶이), a spicy snack consisting of rice cake seasoned with gochujang or a spicy chili paste.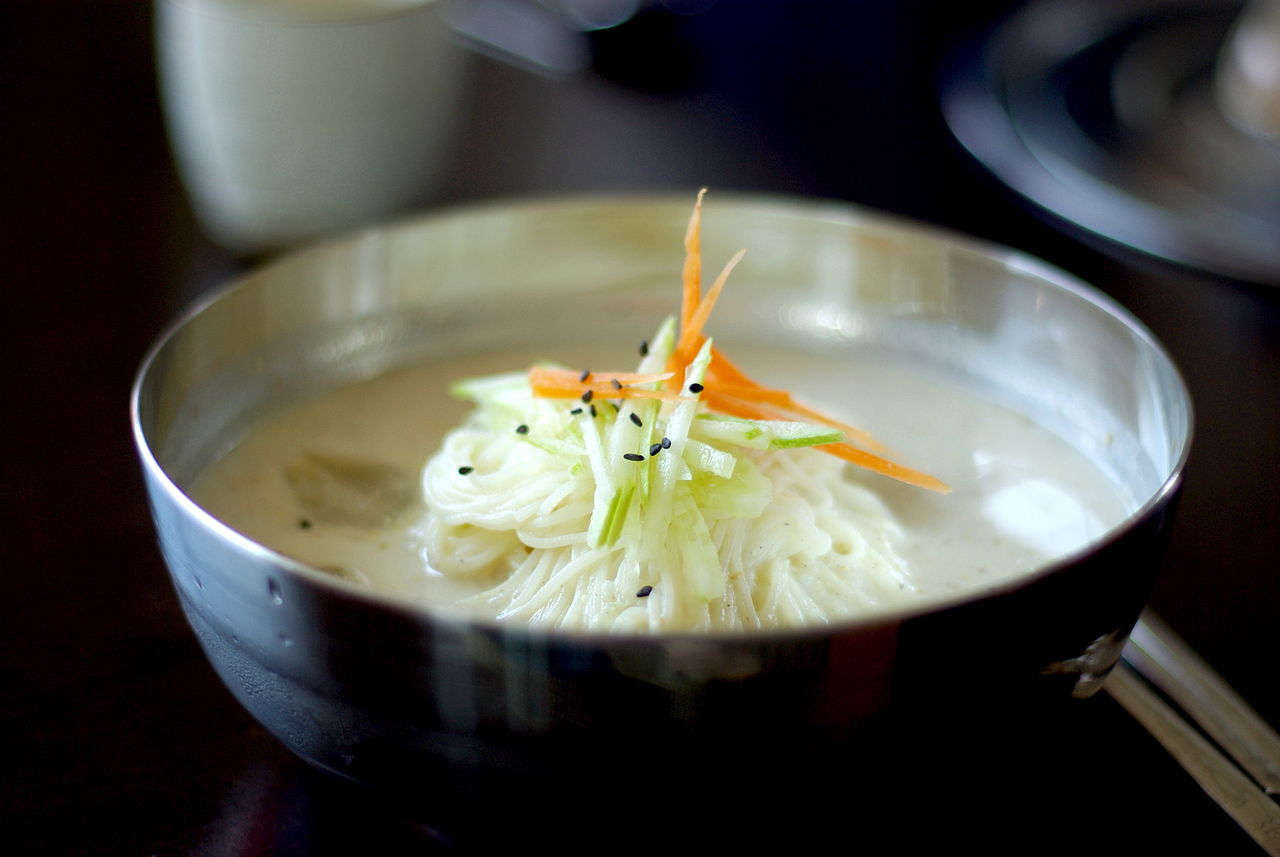 Soups are also a common part of a Korean meal and are served as part of the main course rather than at the beginning or the end of the meal. Soups known as guk (국) are often made with meats, shellfish and vegetables. Similar to guk, tang (탕; 湯) has less water, and is more often served in restaurants. Another type is jjigae (찌개), a stew that is typically heavily seasoned with chili pepper and served boiling hot.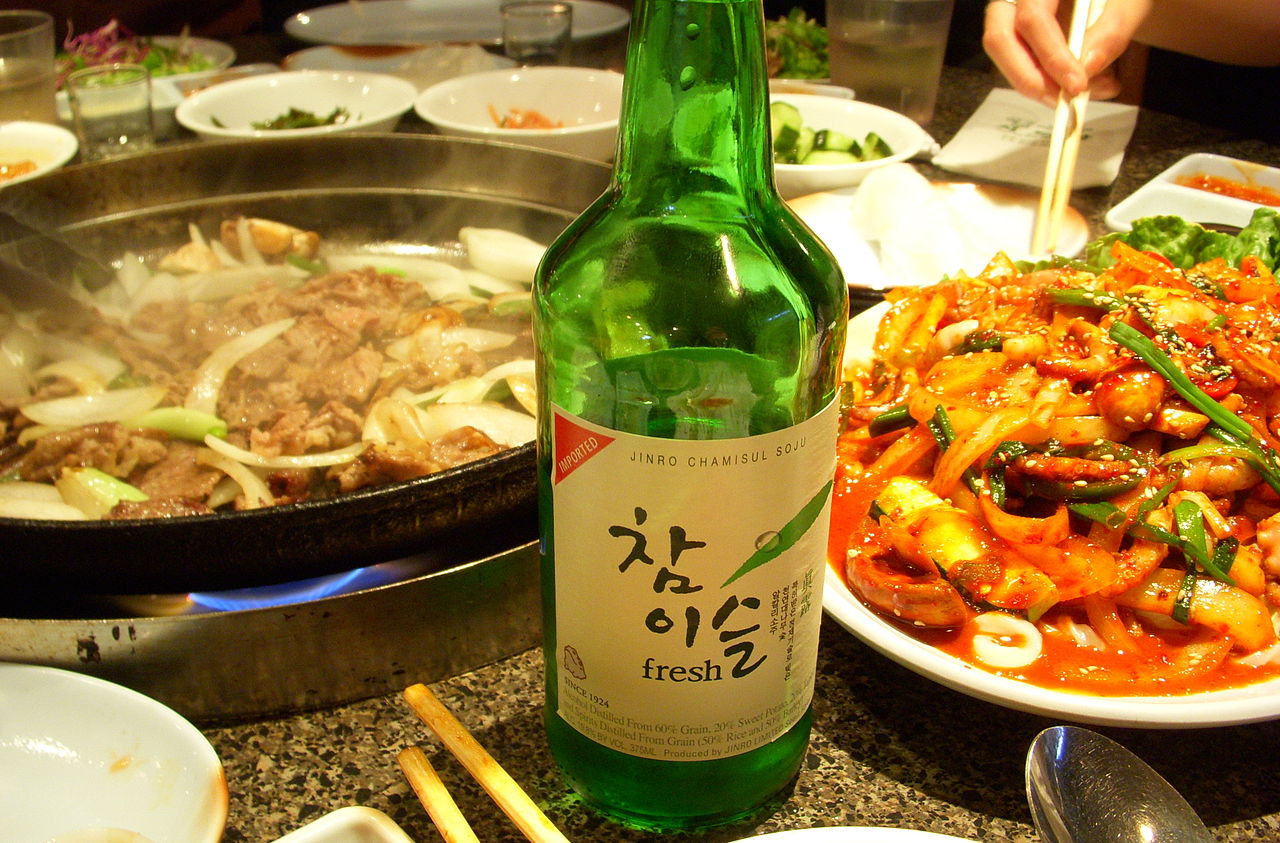 Popular Korean alcoholic beverages include Soju, Makgeolli and Bokbunja ju.
Korea is unique among East Asian countries in its use of metal chopsticks. Metal chopsticks have been discovered in Goguryeo archaeological sites.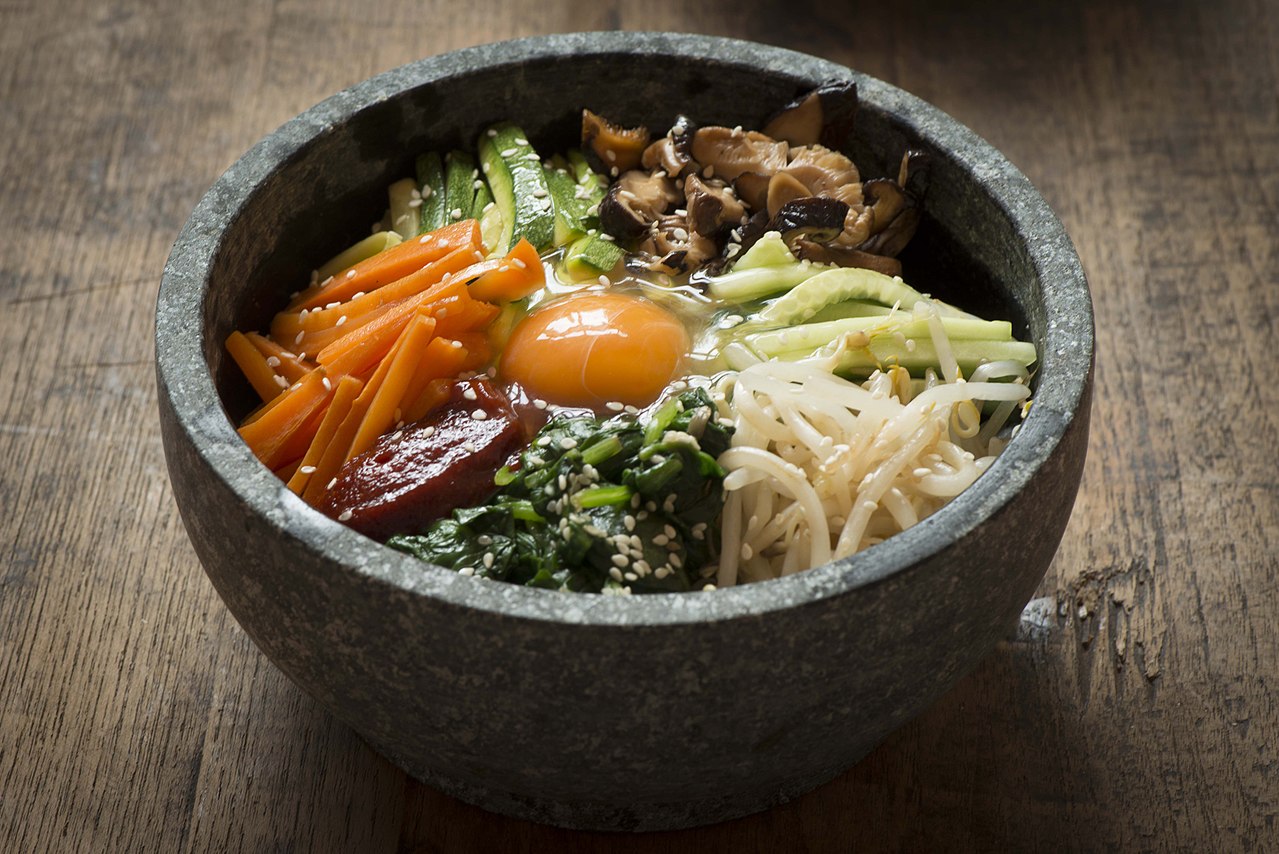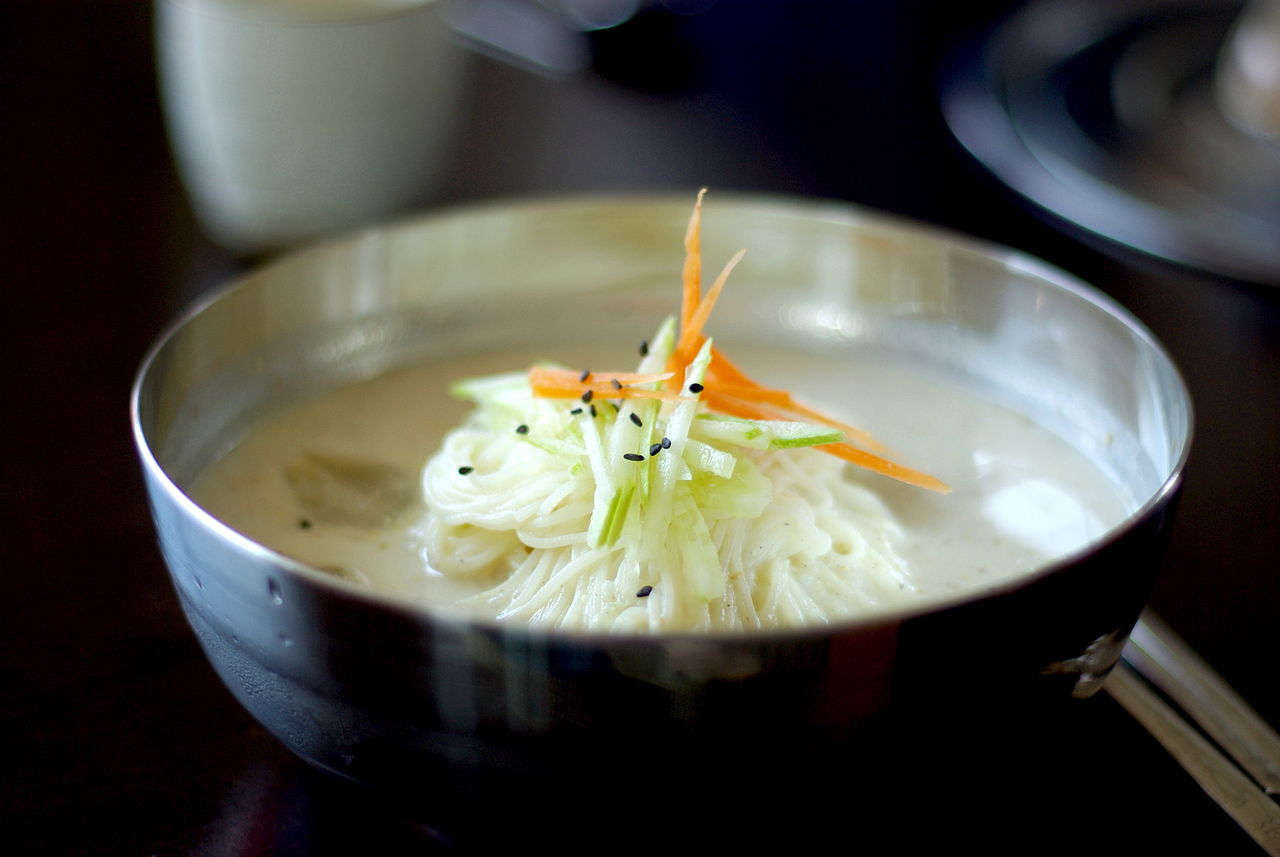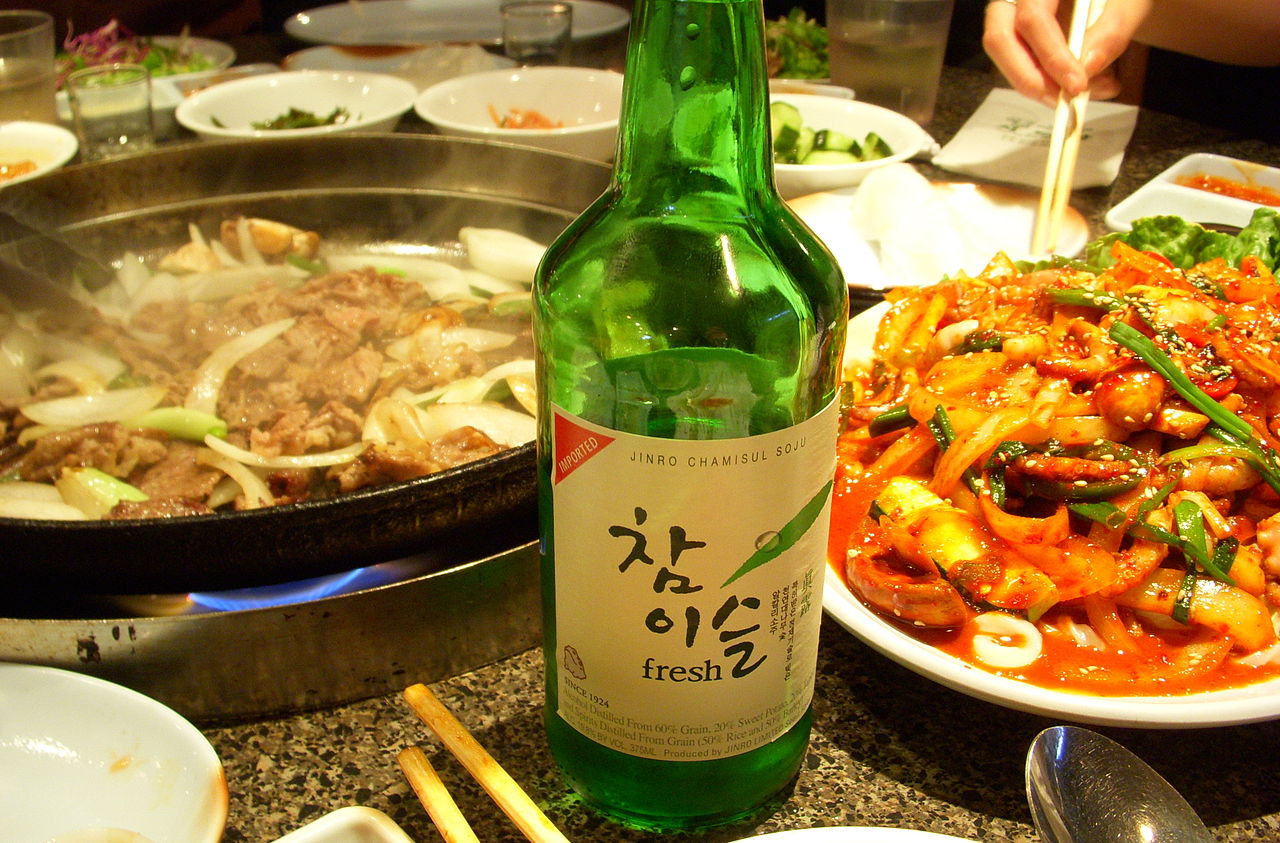 Millan McMiller
3/8/2022 9:21:41 AM
I love their cuisines, I'll keep coming back for more tasty Korean food!