Short-term Travel Visa & Electronic Visa has been resumed
Ace Verba
6/6/2022 8:39:59 AM
After 2 long years, due to the pandemic, the issuance of short-term visas (C-3) and e-visas will resume starting June 1, 2022.
According to the Immigration Control Enforcement Ordinance, a short-term visa (C-3) allows foreigners to stay for up to 90 days for marketing research, travel, visiting relatives, meetings, or similar reasons. E-visa is issued online for foreigners with excellent skills or group tourists.
Foreigners from countries classified as Level 1 are subject to this change. Up to now, the short-term visas were very limited due to the pandemic, but with the new change, anyone who would like to travel to Korea is able to apply for a visa.
E-visa for foreigners with excellent skills, foreign patients, and group tourists, which were suspended on April 6, 2020, will also resume issuance. E-visa provides a simpler way to receive a visa and can be applied at Korea Visa Portal.
Short-term Multiple Visas will also be valid since being suspended on April 13, 2020. Short-term Multiple Visas issued before April 5, 2020, with a valid period can be used without any additional measures.
The Mistry of Justice believes the reissuing will provide the influx of foreign tourists that will boost domestic demands and related industries, which will create jobs and help attract more foreign talents.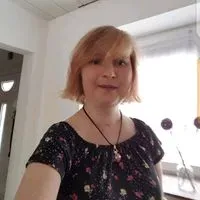 Ann Zara
6/23/2022 5:16:44 PM
hello am Ann by name i have something very important i will like us to discuss privately on email is urgent r.boohmn@gmail.com am new here