Autumn in Korea: Feel The Romantic Vibes Of Autumn Amidst Lush Greenery
Lenuel Morales
3/24/2022 7:31:36 AM
Autumn is a season where you can witness the splendid magic that turns the green around you into a red and orange wonderland. So here are some of the best places to visit in South Korea in October
1.) Asan Gingko Tree Road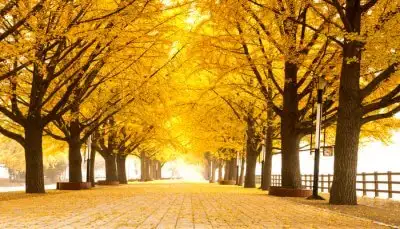 The Asan Gingko Tree Road is considered typical of the autumn landscape. It's a long street with towering trees on both sides, and the foliage turns shiny gold in the fall. You can walk along this road or drive to feel the charms of this road.
2.) Naejangsan National Park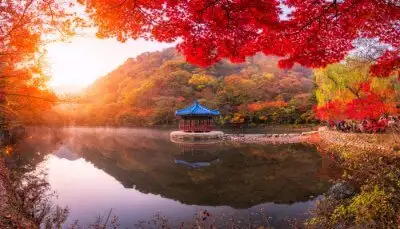 Naejangsan National Park is covered with beautiful trees and is one of the most famous and romantic places to enjoy the fall in Korea. The path, surrounded by red and yellow leaves on both sides, offers a phenomenal view of the great outdoors. The park is a great place to enjoy musical picnics and surreal views under a canopy of towering colorful foliage.
3.) Nami Island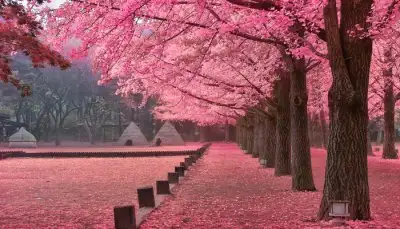 Nami Island is regionally recognized as Namiseom Island, formed by the construction of the Qingping Dam. On the island is the tomb of General Nami. Walk along the honey tree path and watch the sunlight on the surface of the Han River. Here you can also enjoy water sports and add adventure to your vacation.
4.) Seoraksan National Park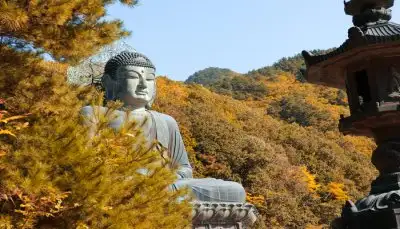 Seoraksan is one of the most beautiful mountains in Korea, surrounded by Seoraksan National Park, which is known for its beautiful scenery, crystal clear valleys, flora, and fauna. During your fall adventure at Seoraksan National Park, you can discover the scary tree branches full of red foliage. Choose a hiking trail or go by gondola to the top of the mountain. Seoraksan is a 5-10 minute walk from the top of Gong run Castle and enjoys beautiful landscapes.
5. Bulguksa Temple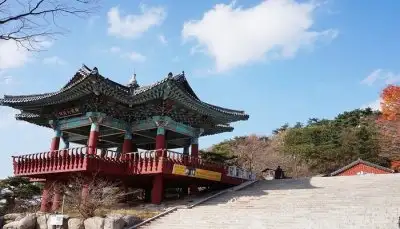 Bulguksa Temple was designated a UNESCO World Heritage Site in 1995. You can see the traditional tea ceremony, cherish the luck of the monks at dawn and explore the sacred temple. Look at the bright red leaves and wander through the wooden and stone buildings.