Myeongdong Shopping & Best Things to Do in Seoul
As one of Seoul's major tourist districts, Myeongdong attracts visitors from around the world to its luxury shops and other commercial attractions. Because the neighborhood is so integral to tourists and locals alike, its main street (and most alleyways) are closed to traffic during the day, allowing pedestrians to roam easily from shop to shop, including the Myeong-dong Market. Discover attractions in Myeongdong so you can plan your Seoul travel itinerary to include the best things to do in this vibrant part of the city.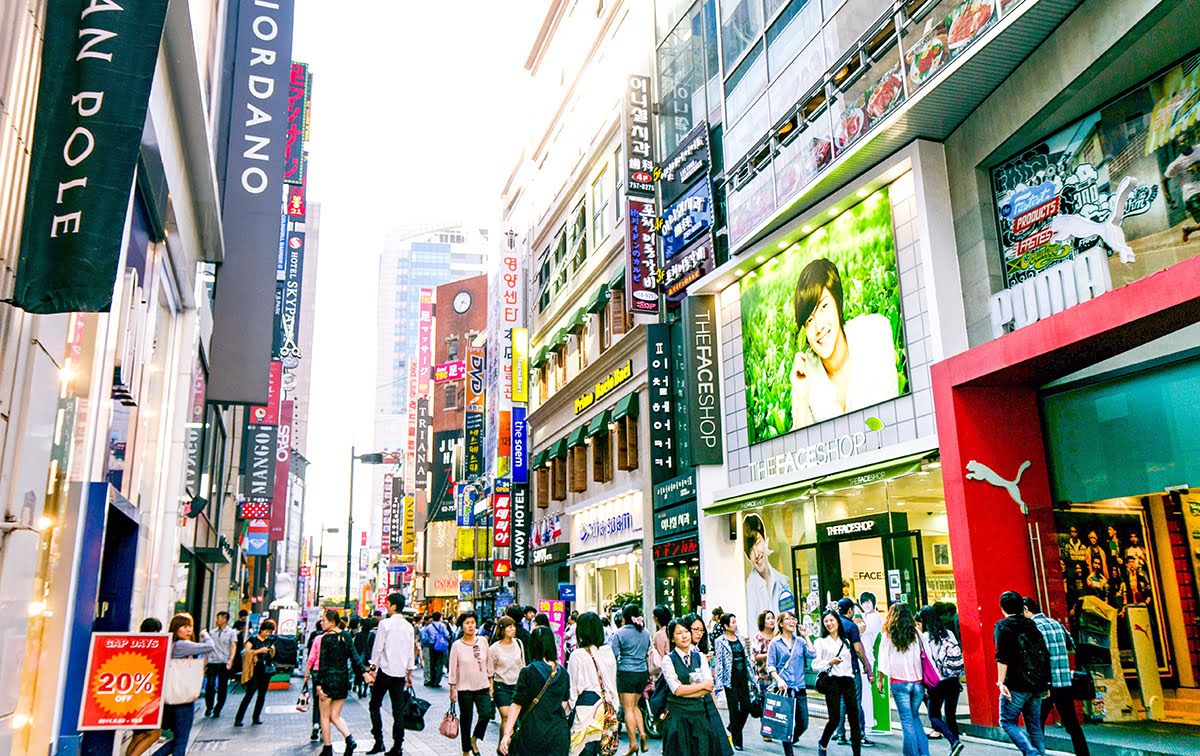 The bustling neighborhood of Myeong-dong is visited by roughly two million people each day. As Seoul's shopping, banking, and premier cultural hub, Myeongdong has no shortage of things to do by day and night. During the Joseon Dynasty, Myeong-dong was largely residential, but after the Korean War, the district became increasingly commercial. Today, this popular Seoul neighborhood brims with high-rises, luxury department stores, boutiques, upscale restaurants, and street vendors. With its trendy shops and cultural attractions, Myeong-dong continues to be a must-visit neighborhood of Seoul.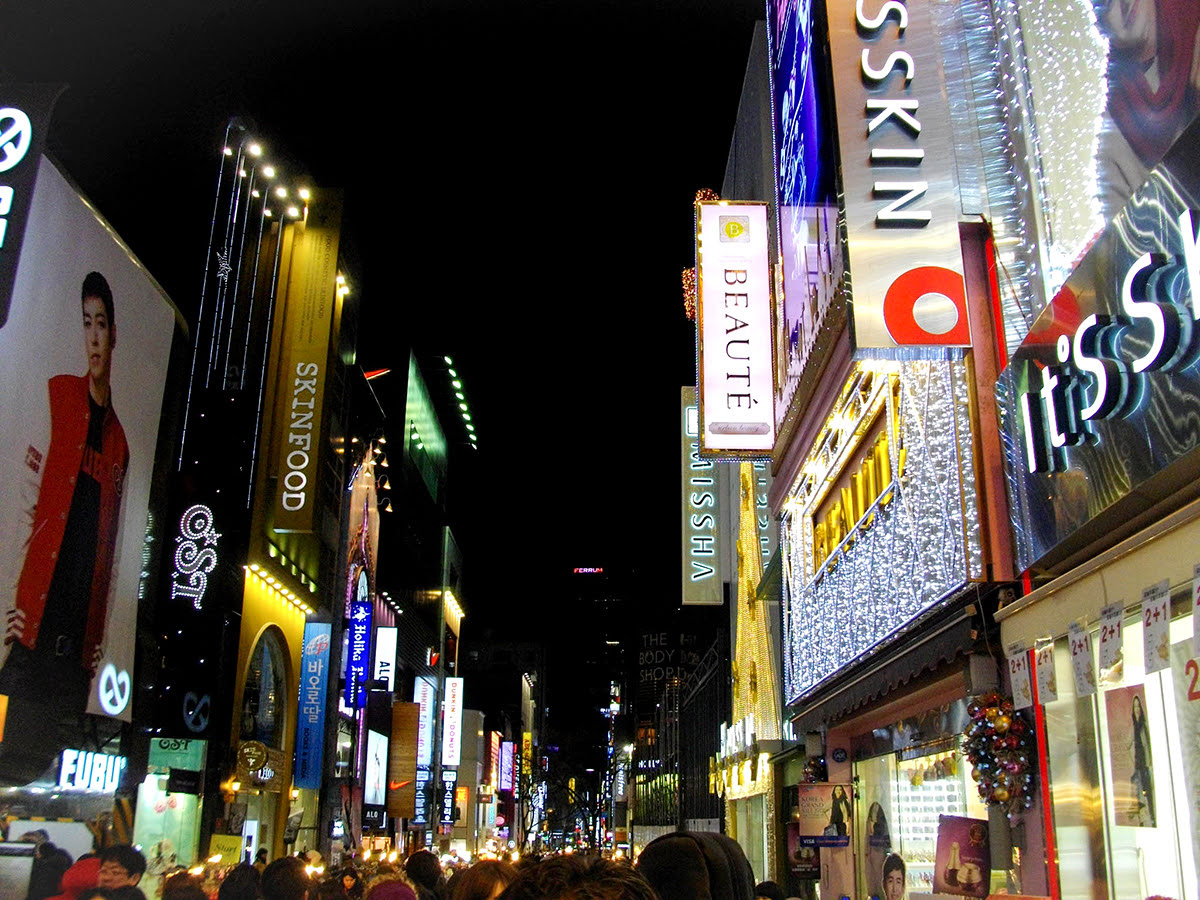 Myeongdong Market
From upscale luxury goods to kitschy South Korean souvenirs, the wares available at the Myeongdong Market are diverse and collectively attract visitors from all over the globe to this shopping extravaganza. Along with the Dongdaemun Market, the Myeong-dong Market features some of Seoul's shopping highlights. The Myeongdong Market can best be described as a conglomeration of shopping malls, department stores, restaurants and cafes, street-side shops and stores, and vendors stalls and stands. Shopping the Myeong-dong Market demands at least a day, but many visitors return multiple times for more Seoul shopping fun.
Myeongdong Market contains a wealth of items from some of the world's most sought-after brands. Seoul's Myeongdong shopping hot spots include Lotte Young Plaza, the Lotte Department Store, M Plaza, and Noon Square Shopping Mall. If you're in the market for luxury items, you'll find brands like Louis Vuitton, Ralph Lauren, Bulgari, and Lacoste when shopping on Myeong-dong Street. Other notable brands found in Myeong-dong shops include Nike, Uniqlo, ZARA, Guess, and Forever 21.
Loisir Hotel Myeongdong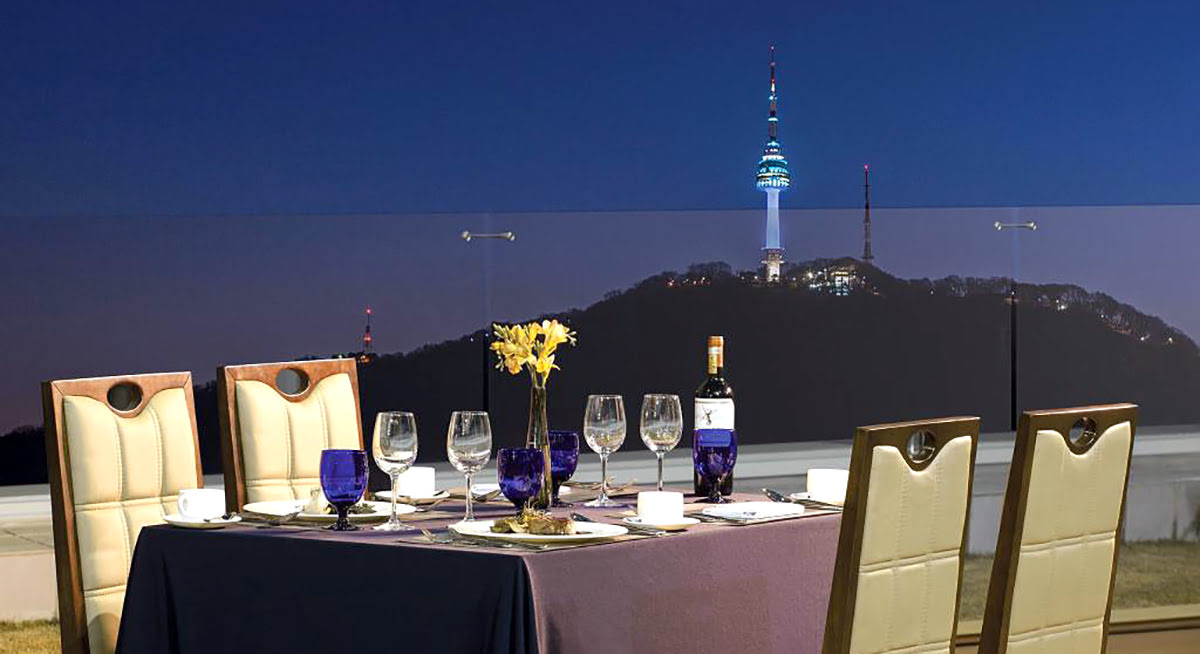 Shop at Lotte Department Store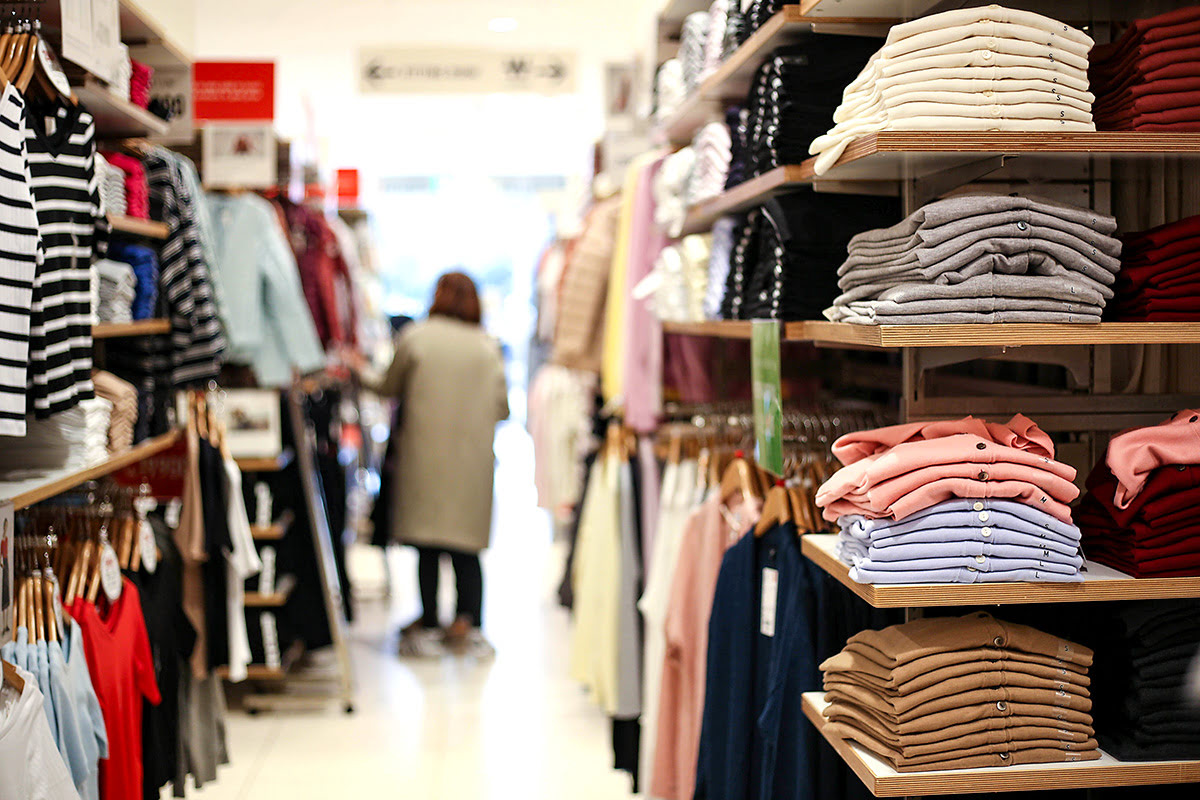 Lotte Department Store is one of Myeong-dong's leading shopping centers. Established in 1979, the Lotte Department Store was renovated in 2011 in order to accommodate increasing numbers of visitors who walk through its doors to find amazing deals on world-class brands like Chanel and Gucci. The store features 14 stories. On the 10th floor, shoppers will find traditional Korean items. While shoppers at this store will find spectacular discounts for items like clothing, cosmetics, and home goods, they'll definitely want to check out the store's Food Court which features a multitude of food stalls and authentic Korean fare.
Hotel Skypark Central Myeondgong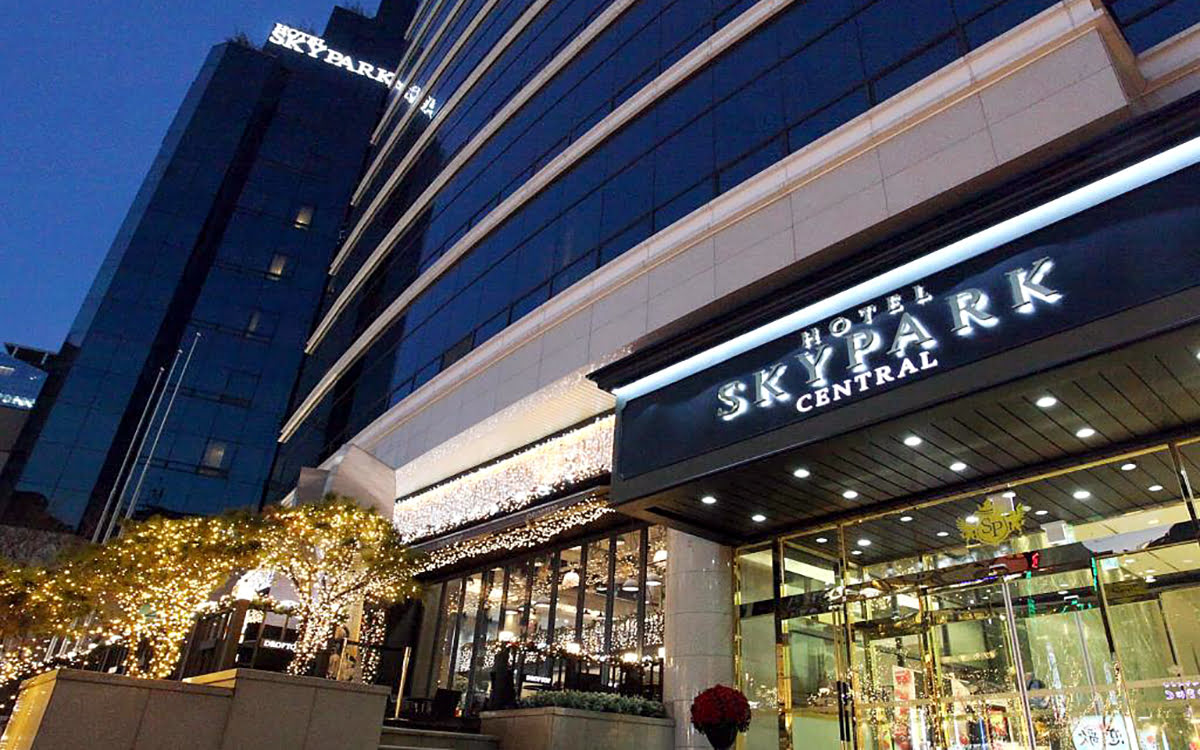 Myeongdong Underground Shopping Center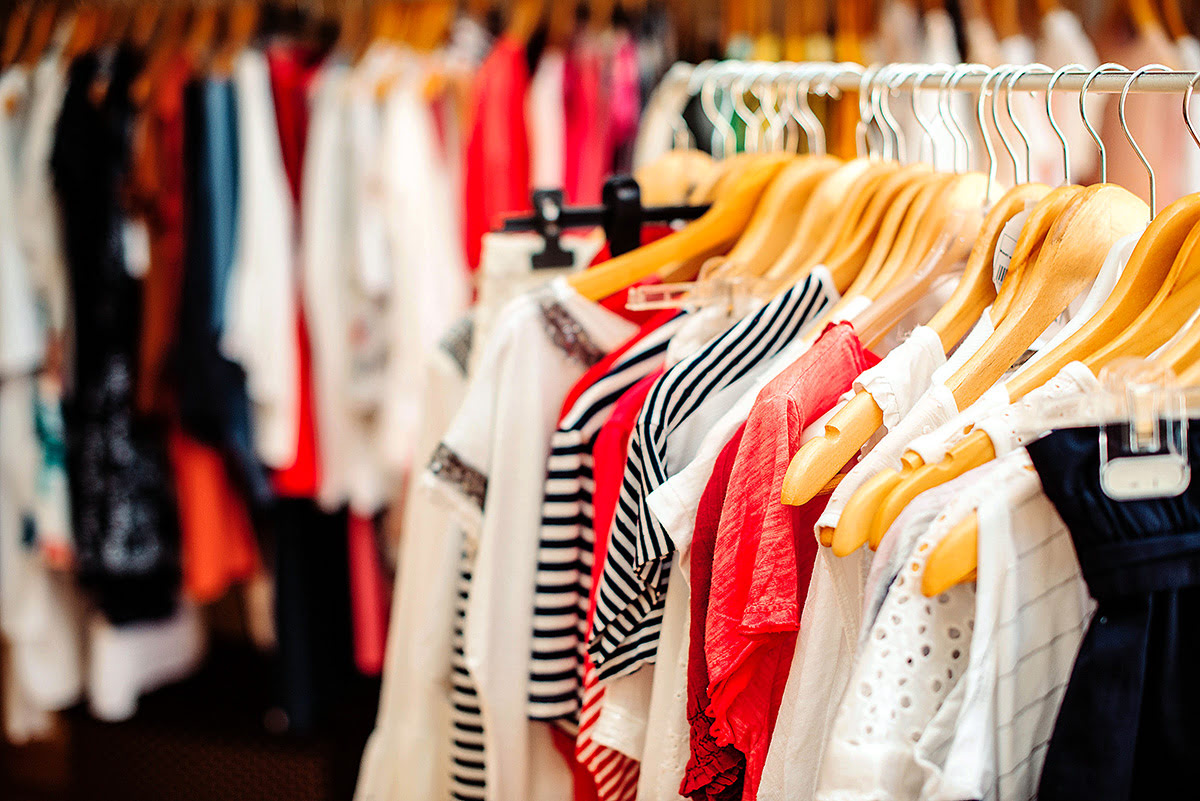 If the weather is brisk or rainy, head down to the Myeong-dong Underground Shopping Center that connects the Myeong-dong neighborhood to City Hall. Like the shops on the street above, this below-ground shopping network boasts similar shops, stores, and stalls that sell a plethora of items like cosmetics, luggage, clothing, books, souvenirs, and more. Best of all–shopping experts report that the Underground Shopping Center features prices that are slightly cheaper than the above-ground options. If you're shopping for Kpop items, you'll find lots of options at this shopping center.
Tmark Grand Hotel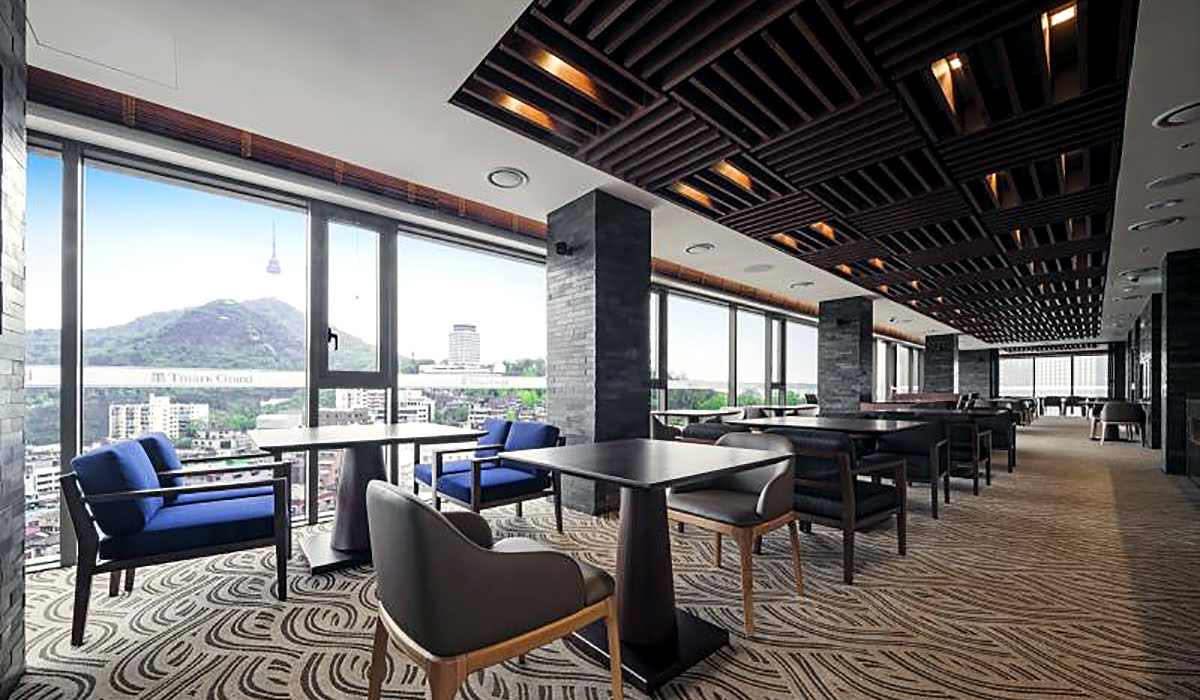 Shinsegae Department Store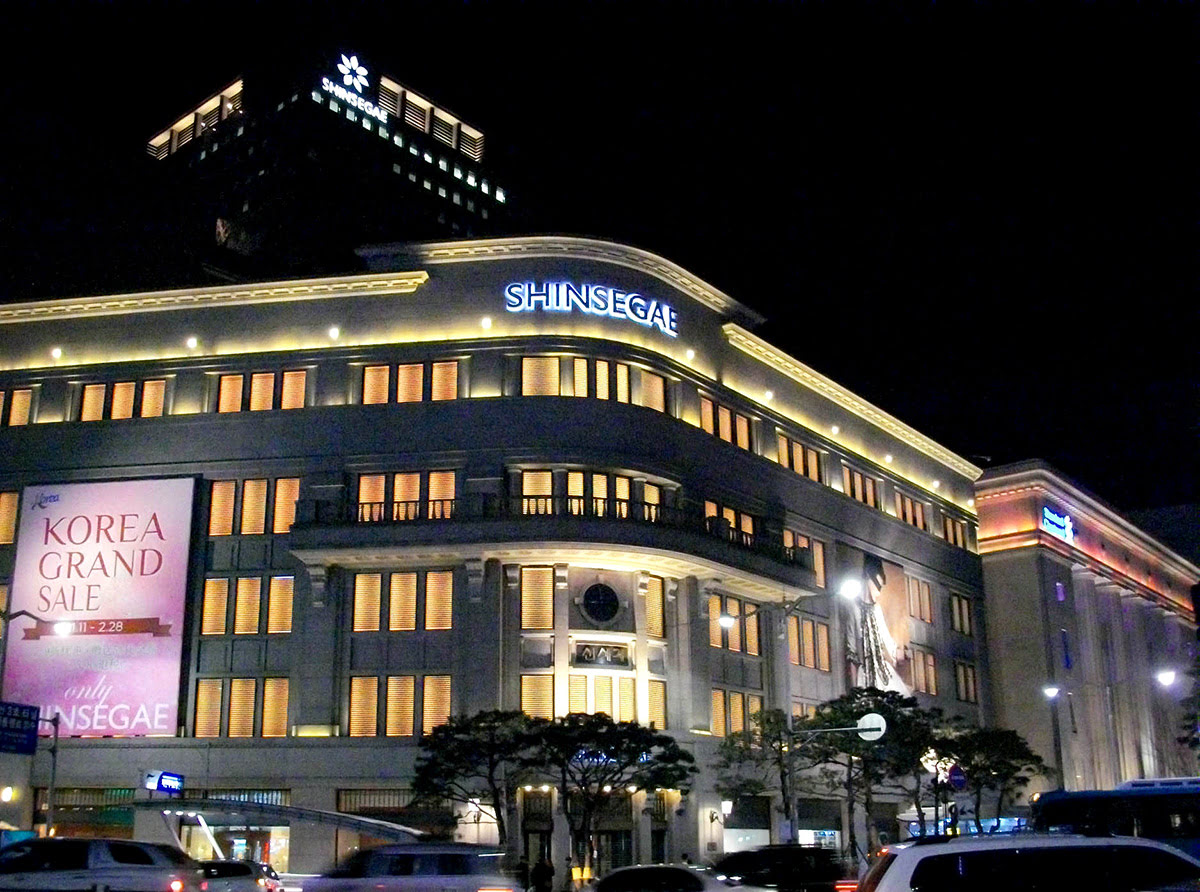 A fairly dazzling department store that sells global and Korean items, Shinsegae Department Store is a must-visit destination when shopping in Seoul. Searching for a trend-right Hermes scarf or a chic Fendi clutch? The upper floors of Shinsegae Department feature merchandise for brand-conscious shoppers. If you revel in the double G of Gucci ware, you'll want to spend some serious time at Shinsegae. Don't worry–you'll also find discounts on popular items like sunglasses, watches, jackets, suits, china, and luggage.
The department store's basement is a veritable treasure trove of prepared food goods and food items that will boggle the mind with their diversity. From kimchi to fresh fish, the inventory will enchant your taste buds. Travelers from around the world have called this store's food court "amazing" and it's easy to see why. It's a fun place for people to watch while enjoying some tasty Korean snacks. Other food items that the food court sells include ice cream, wine, cheese, Asian herbs, chocolate, candies, fruit, preserves, teas, and more. There's even a premium grocery section if you're looking for high-end gourmet foods.
If you have time, take a snack from the food court up to the roof to enjoy the visually arresting views from the store's rooftop garden. It's a great place to take some time out from the busy streets and shops of Myeongdong to witness the Seoul skyline. Surrounded by the garden, you can sit with a cup of tea and revise your Seoul shopping list.
Hotel Aropa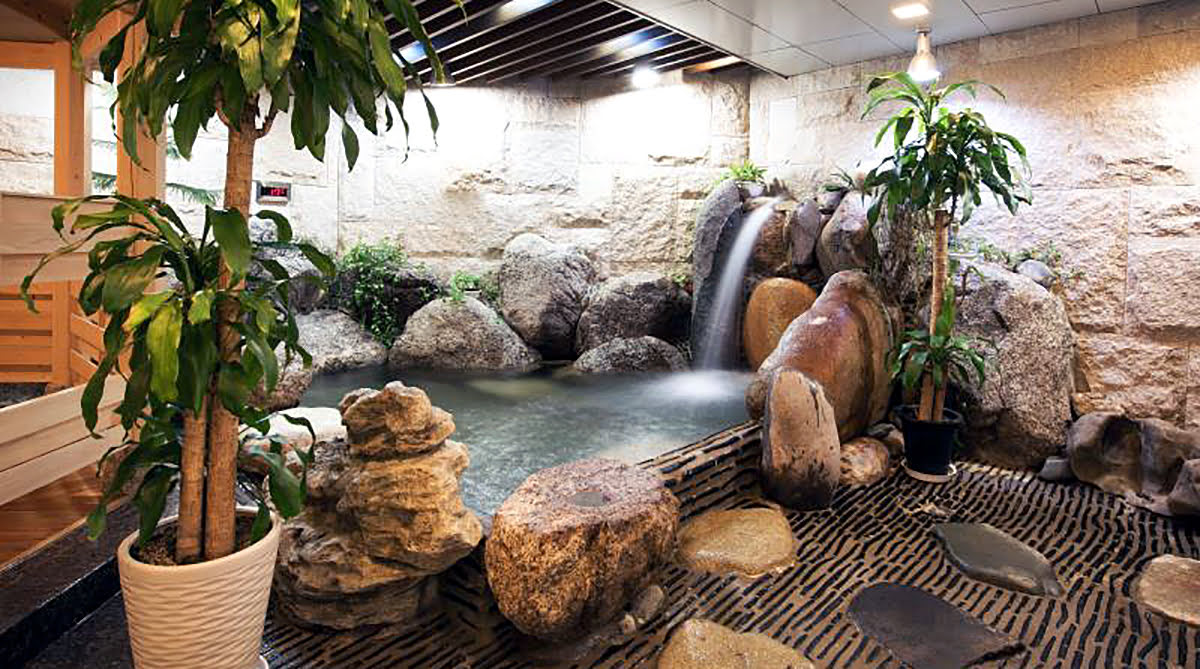 Lotte Young Plaza
With its unmistakably youthful vibe, Lotte Young Plaza is a trendy shopping mall that attracts throngs of teenagers and young adults with its popular fashions, accessories, Kpop items, and more. The shopping center's various stores feature a myriad of teen-friendly merchandise, but the shopping displays and interior designs are worth checking out for their wild creativity. Lotte Young Plaza is immensely popular with Korean shoppers, but it draws a huge international crowd as well with its neon-colored tops, bright handbags, and youthful décor.
Nine Tree Premier Hotel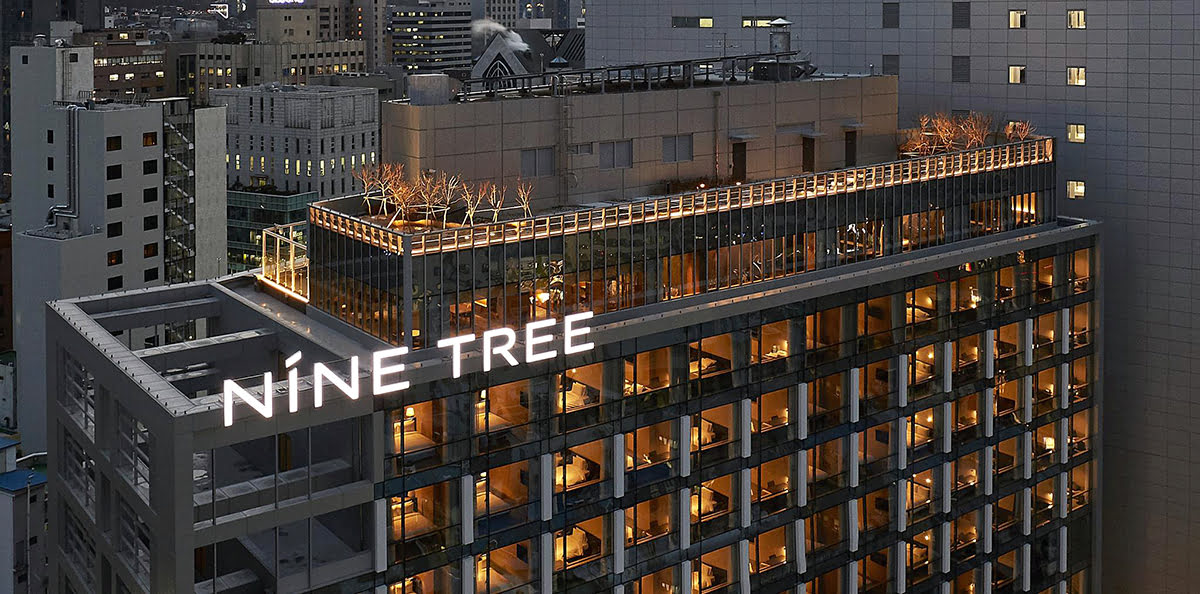 Myeong-dong Eats
Of the myriad of attractions in Myeongdong, the neighborhood's restaurant, café, and street food scene surely top the list. There is a wealth of things to eat in this section of Seoul whether you're hitting the shops early in the morning or prowling the nightlife scene late at night. Myeongdong shopping can leave you feeling hungry, but you can break for a meal at some of the area's best-loved restaurants and cafes that feature Korean food as well as foods that represent various global cuisines.
Myeongdong Restaurants and Cafes:
• O'Sulloc Tea House
• Lab XXIV
• MoMo Café
• Andong Jjimdak
• Woori Garden
• Gurkha Indian Restaurant
• Saffron Restaurant
• Ouga
• Migabon
• Todai Myeongdong
• Jinsadaek
• Gogung Myeongdong Store
• Il Mazzio Myeongdong
• PhoDuck
• Pane Pasta
• VIPS Myeongdong Central
Myeongdong Street Food
Seoul is world-famous for its street food and street vendors who sell an amazing array of foods, particularly Korean street food. Korean street food in Myeong-dong is an attraction in its own right. Visitors will have many options during the day, the but street food scene really comes alive at night. Whether you're enjoying Myeongdong shopping or hitting the clubs, you'll want to pause to sample some delectable eats available from the district's street vendors.
Myeongdong Cathedral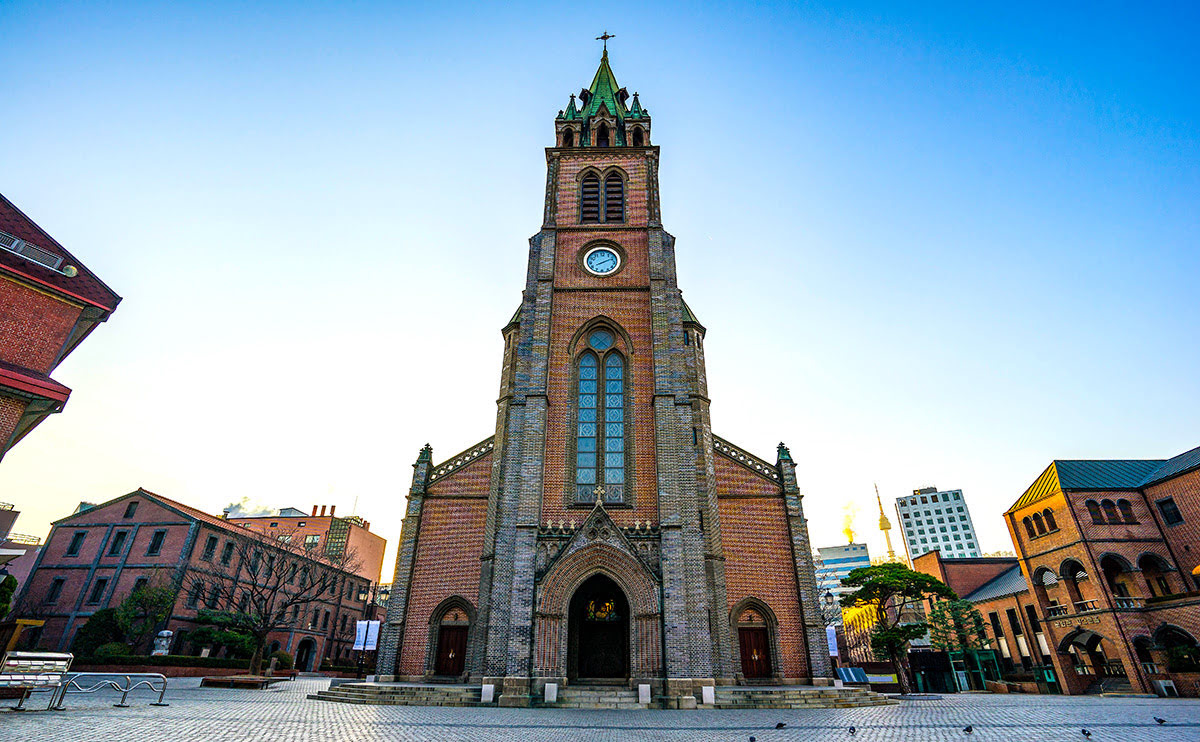 Completed in 1989, the Myeongdong Cathedral is more formally known as the Cathedral Church of Virgin Mary of the Immaculate Conception. The cathedral is a landmark, major Myeondong attraction, and the national cathedral of the Seoul's Roman Catholic Archdiocese. The cathedral features ornate decorations, stained glass, and artworks that are indicative of the Catholic faith. Though Christianity was frowned upon during the Joseon Dynasty, it gained a strong foothold during the nineteenth century. Regular services are held in the Hangul language, but a Holy Mass is featured on Sunday mornings for foreign visitors to the cathedral. As one of the most popular attraction in Myeondgong and downtown Seoul, the cathedral is a must-see attraction during a city sightseeing excursion.
Myeong-dong Theatre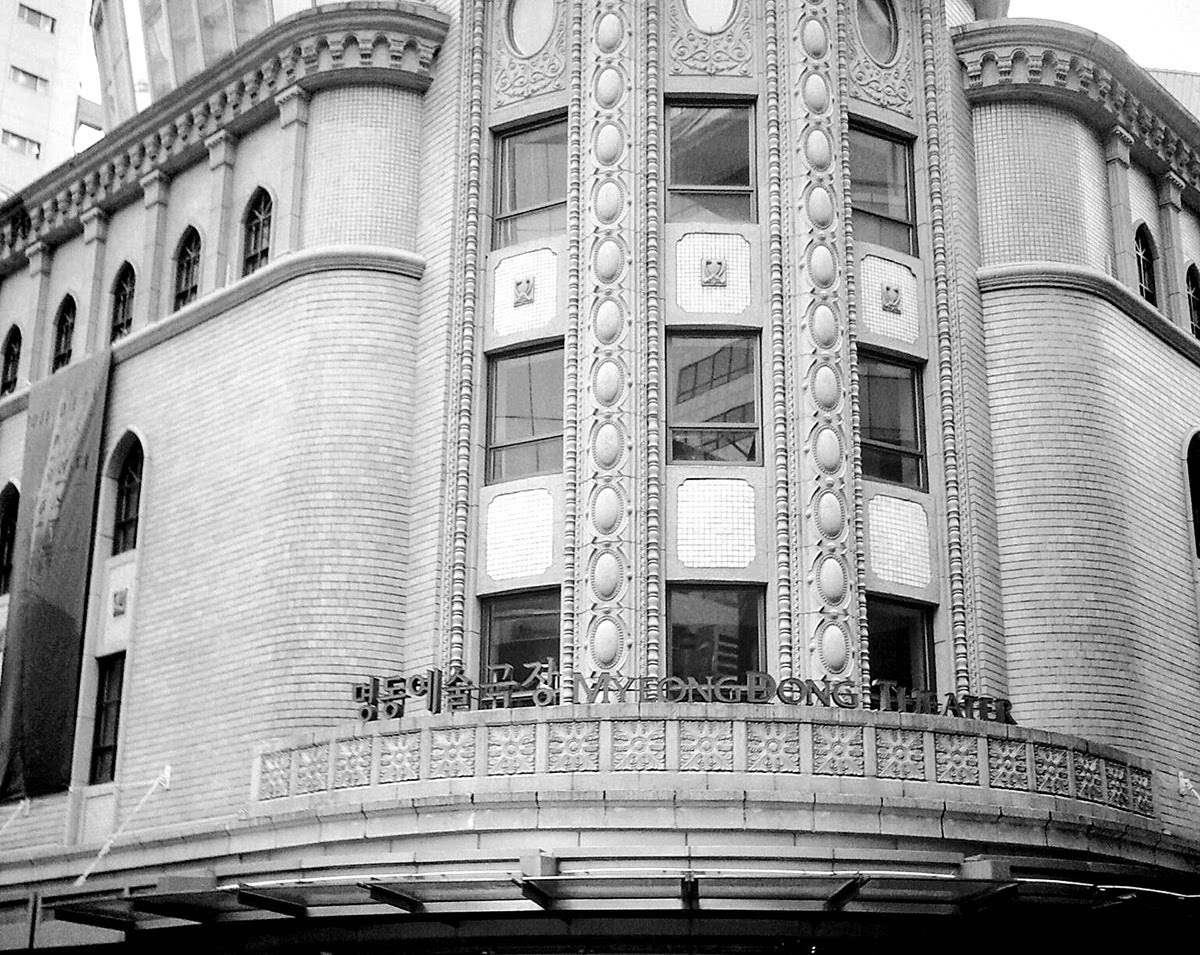 When looking for culturally rich Myeong-dong attractions, be sure to consider scoring tickets for a performance at the Myeong-dong Theatre. This theatre is located at the former site of the Korean National Theatre. It features special events like arts festivals and experimental plays, dance recitals, music concerts, and more. Representative of Seoul's arts scene, the Myeong-dong Theatre is one of the city's most popular venues for the arts. Visitors to the theatre often remark about its intimacy that allow fans to feel connected to the performers. With its comfortable seating and convenient location, this theatre is a great follow-up to a day spent shopping in Myeongdong.