Luxury Hotels Designed for Family Fun in Gangneung-si
Lenuel Morales
3/24/2022 6:54:53 AM
Being a coastal city, Gangneung-si has a pick of choice hotels and beachfront resorts, but budget travelers can find quality accommodations as well. When choosing where to stay in Gangneung-si, sightseeing travelers will want to look at proximity to popular attractions. Guests who travel to Gangneung-si to soak up some quiet might want to stay outside city center or in a hotel with a private strip of beach.
Haslla Art World Museum Hotel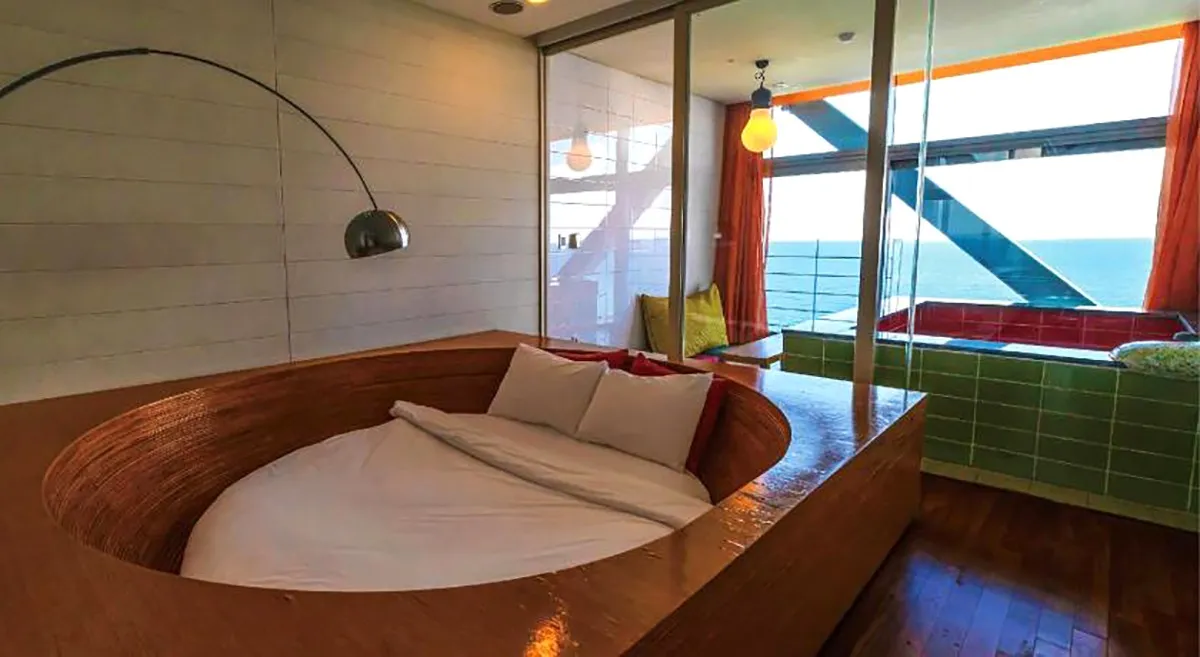 Travelers on their first adventure to Gangneung-si are more than likely going to visit Haslla Art World, so why not stay there as well? This funky outdoor art world is not only a fun place to spend a day, but it also is located on Gangneung-si's sunny seaside, just a two-minute walk from Jeongdongjin Station. The hotel offers family rooms, and all guests have access to an onsite restaurant, bar and garden. Haslla Art World Museum Hotel is a 30-minute drive from Yangyang International Airport.
Sun Cruise Resort and Yacht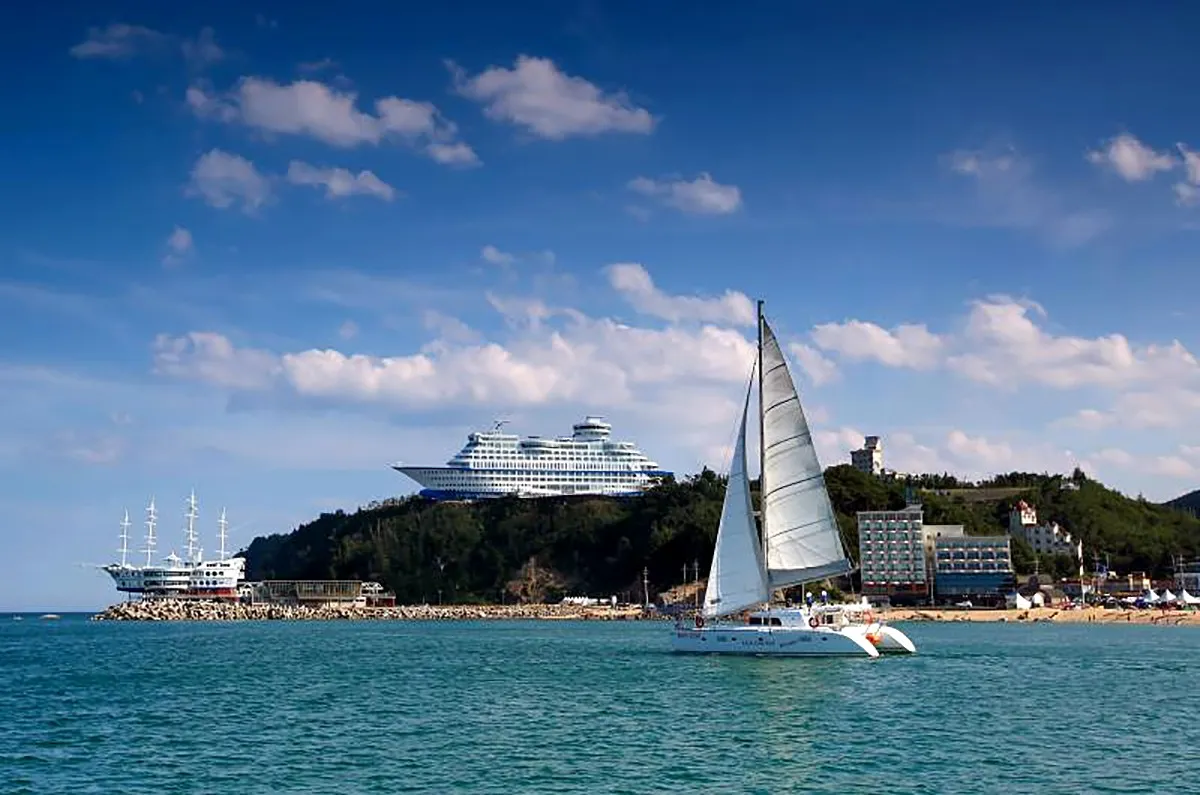 The luxury cruiser sits prominently on a cliff overlooking the sea, and even for visitors who don't stay at the hotel, the architecture of the building is a site to behold. Amenities and facilities at this 5-star hotel are almost too many to name, but to start, the hotel contains several restaurants, including a revolving sky lounge, as well as a karaoke bar, souvenir shop, yacht club, fresh sashimi restaurant and even a convenience store. Travelers can take part in watersports, like parasailing and kayaking, and the private beach area provides gorgeous surroundings for peaceful walks along the coast.
St.John's Hotel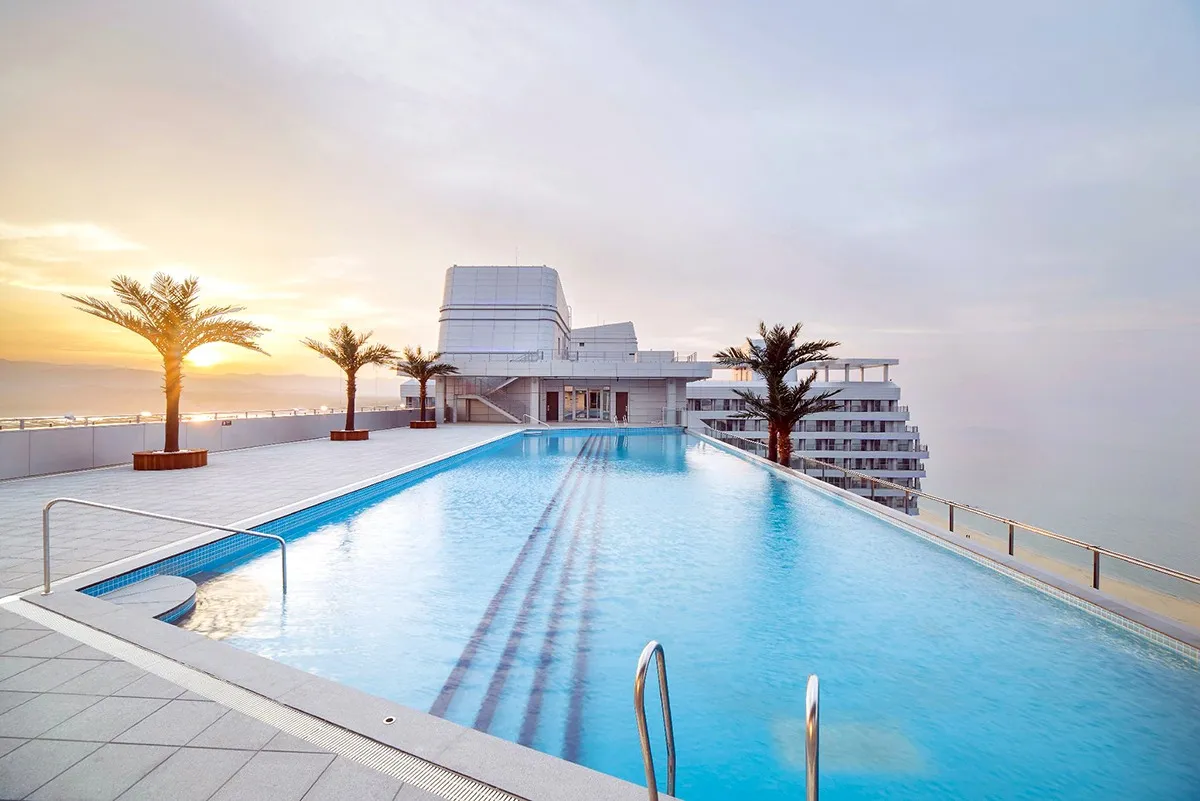 Situated close to city center on Gangmun Beach and next door to Gyeongpo Lake, St. John's Hotel provides the ideal location for a perfect holiday in Gangneung-si. Besides being just minutes from the city's best attractions, the hotel offers an onsite recreational and fitness center, sauna, outdoor pool and kids club. Pet owners are even welcome to bring their dogs along for the trip.
Seabay Hotel Gangneung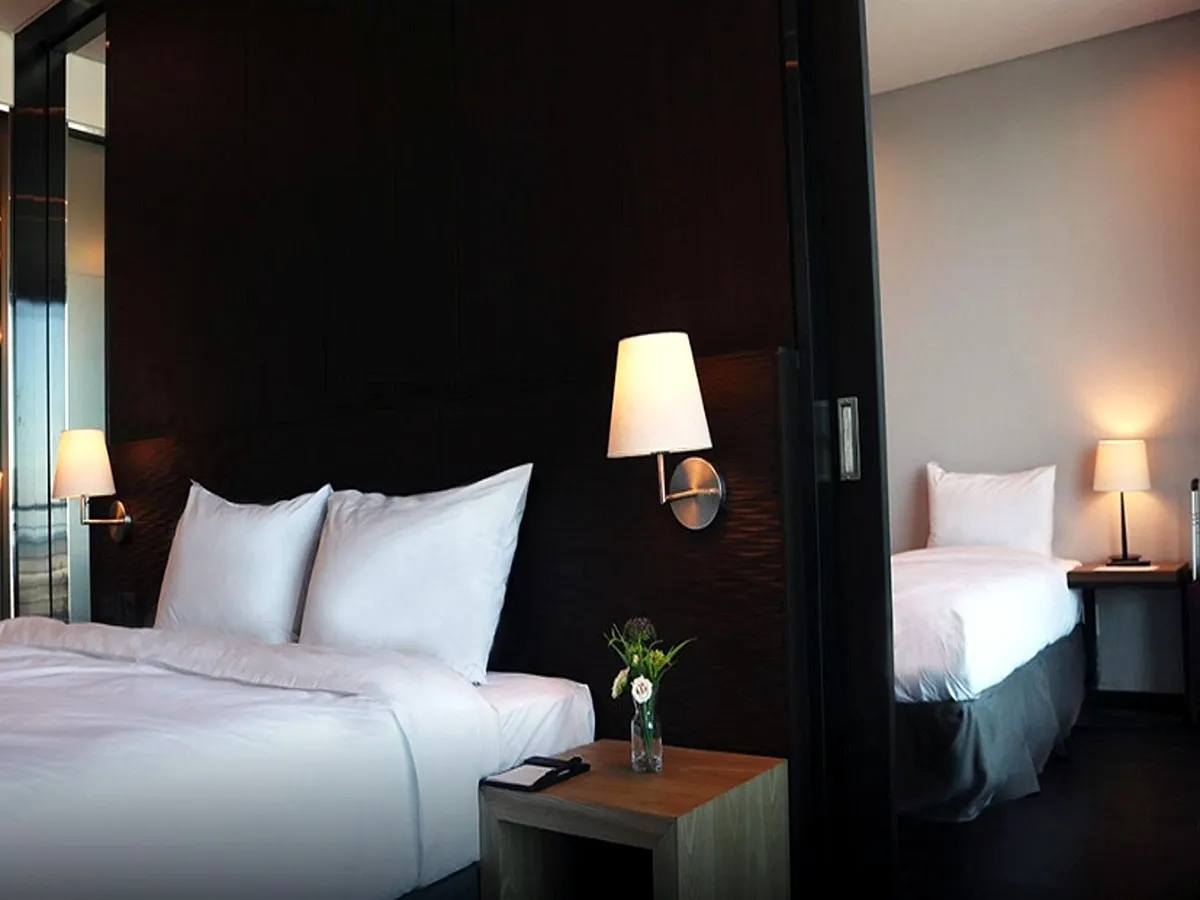 Located in northeast Gangneung-si, just a short drive from Yangyang International Airport, Seabay Hotel Gangneung is a super place to stay for some privacy and pampering. The property offers a host of recreational facilities as well as an outdoor pool, poolside bar and 24-hour access to customer service. Seabay Hotel Gangneung is about a 30-minute drive from city center.
Skybay Hotel Gyeongpo (Golden Tulip Skybay Hotel)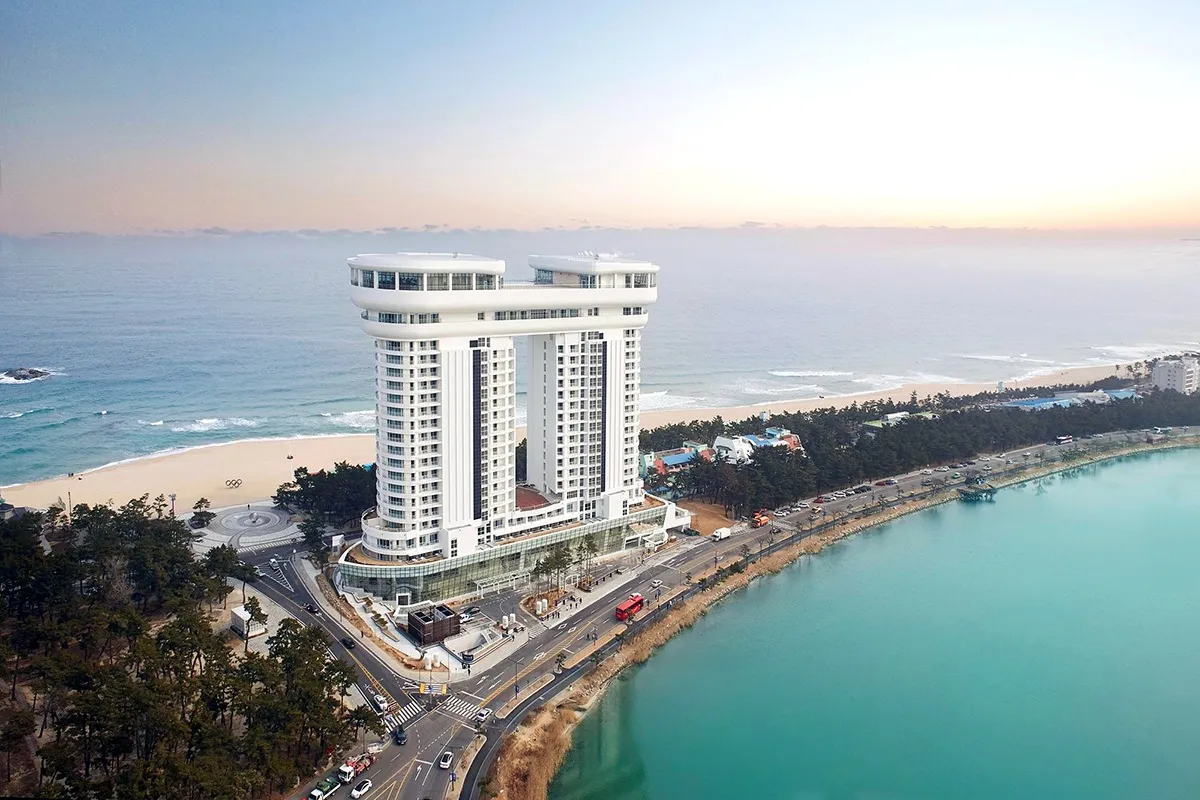 As stunning as it is convenient, Skybay Hotel Gyeongpo serves as more than a 4-star hotel in Gangneung-si. It actually functions as a tourist attraction, as it sits prominently between the banks of the Sea of Japan and Gyeongpo Lake. Each guest at Skybay Hotel Gyeongpo is treated to private lockers, full closets, complimentary tea, and access to the hotel's fitness center, sauna, outdoor and indoor swimming pools, and spa.