Hike in Seoraksan and eat Abai Sundae Sausage
Between Seoraksan National Park and the Sea of Japan on South Korea's northeastern coast, Sokcho-si is a great place to escape for a weekend (or longer). Things to do in Sokcho-si range from the country's first recuperation hot springs waterpark, Seorak Waterpia, to snacking on the sundae (which is pronounced soon-day and has nothing to do with ice cream) in Abai Village.
Seorak Waterpia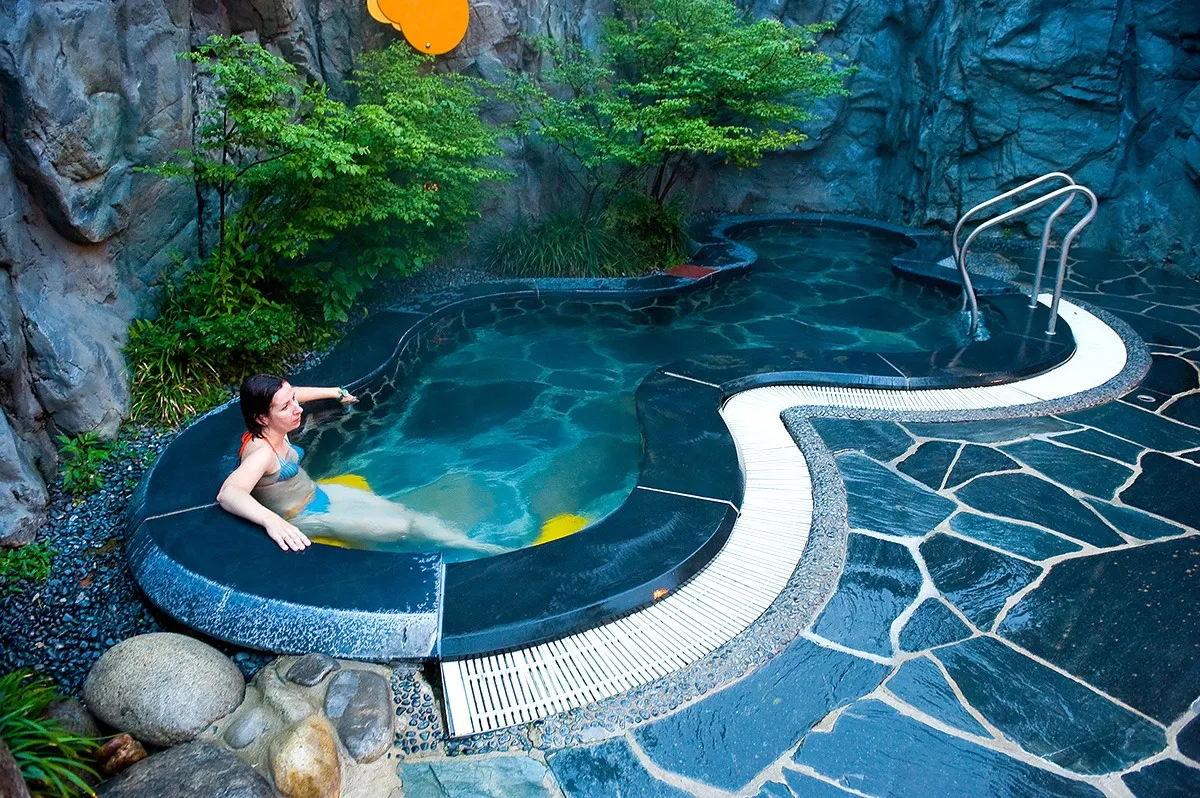 For fun and refreshment, visitors to Sokcho-si should plan to spend a day at Seorak Waterpia. This amazing waterpark is the first of its kind and not for kids only. Seorak Waterpia is the country's first water park that runs completely on recuperated hot springs waters. Not only do guests get to have a blast on more than 10 water slides and rides, but they also receive a whole-body rejuvenation session! The water park contains thrilling kid zones and separate spa and sauna zones for those who need a break from the action.
Seoraksan National Park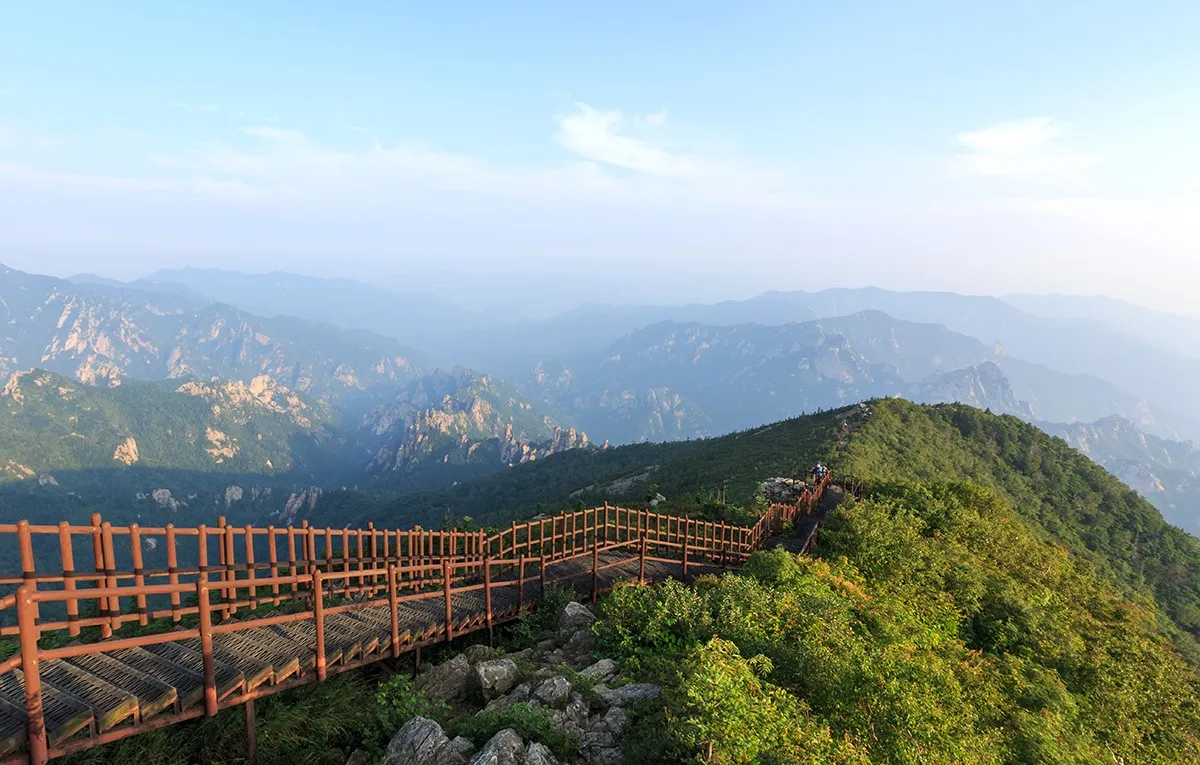 A designated UNESCO Biosphere Preservation District and home to some of the rarest animal and plant species in Korea, Seoraksan National Park plays a huge role in attracting tourists to Sokcho-si. The park contains more than 30 mountain peaks, tranquil streams, and a maze of hiking trails where nature enthusiasts can spot musk deer, long-tailed goral and dainty patches of edelweiss flowers that grow on the mountainsides.
Sinheungsa Temple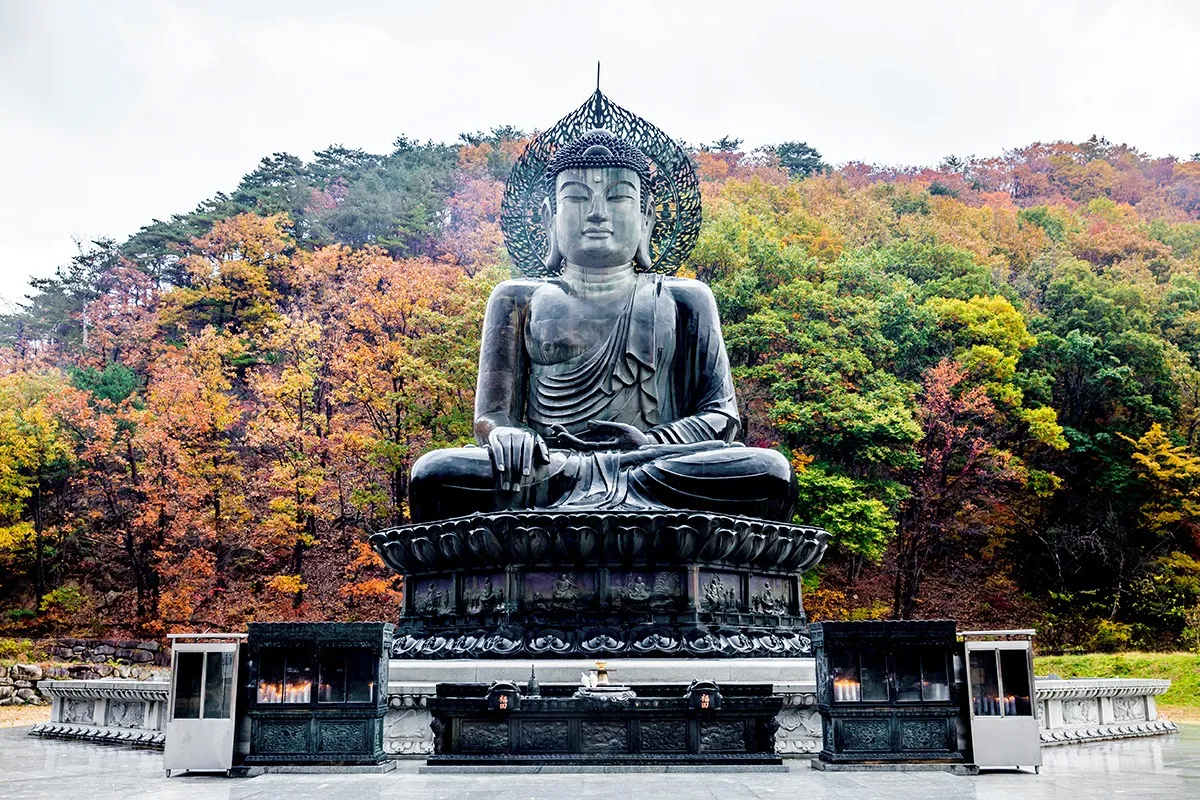 One of the most recommended tourist attractions to see in Seoraksan National Park is Sinheungsa Temple. The head temple of the Jogye Order of Korean Buddhism, Sinheungsa sits on a mountain slope and can be viewed on the way to the six peaks of Ulsanbawi. Sinheungsa is noted for its 7th-century architecture and a statue of Buddha made of 108 tons of gilt-bronze. The trek up to Sinheungsa can be a bit vigorous, particularly for novice hikers. Visitors are advised to wear a comfortable and sturdy pair of walking shoes.
Sokcho Beach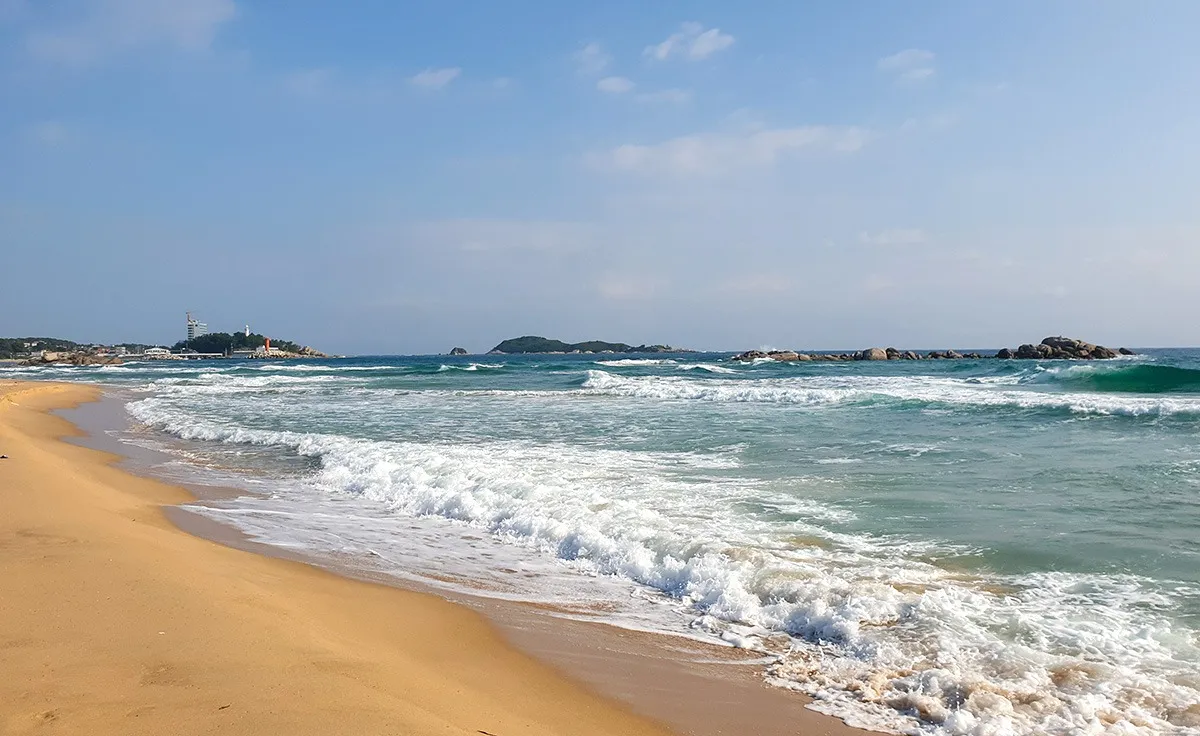 Sokcho Beach is just a five-minute walk from Sokcho Express Bus Terminal. The beach is loved by locals for its amazingly clean, white sands paired with scenic walking trails and even a Flower Road. Another reason Sokcho Beach is such a popular destination is that the area is loaded with fresh sashimi restaurants. Tourists can even try their hands at deep-sea fishing during a boat trip to nearby Jo Island. Tour boats are available for hire at the beach.
Abai Village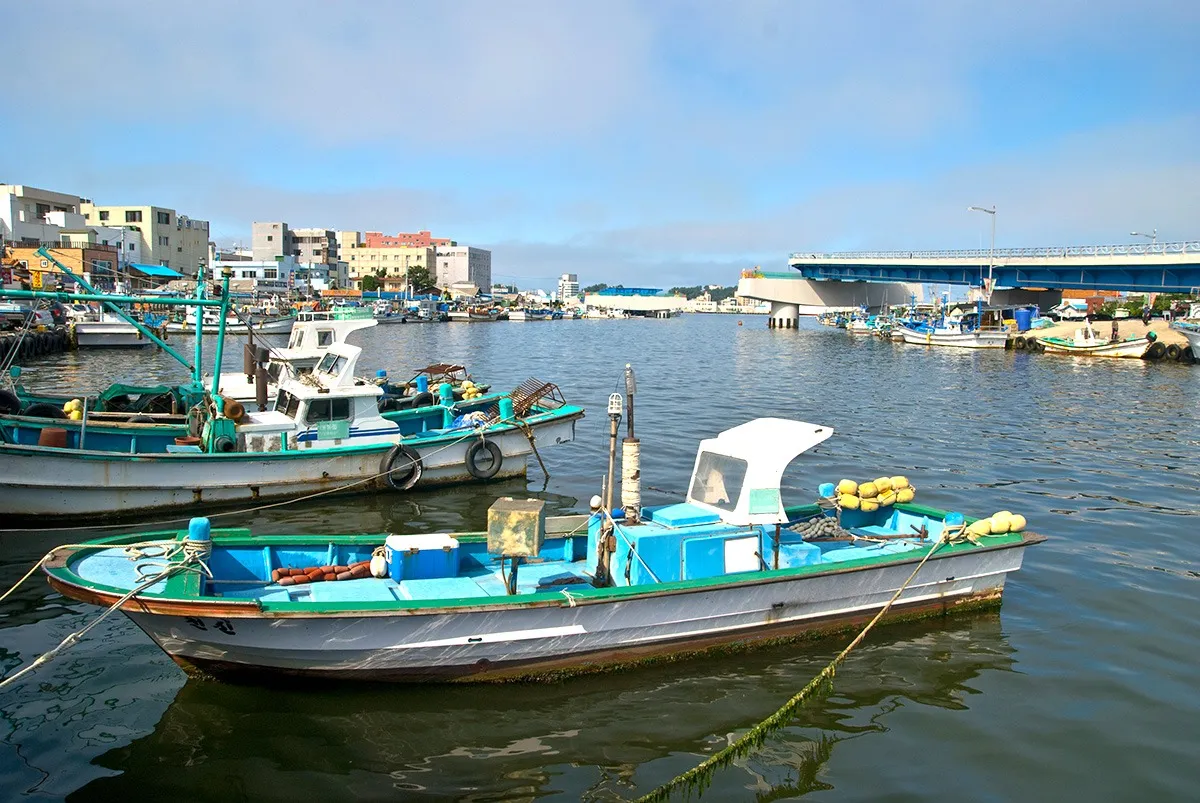 Visitors to Abai Village can get a taste of refugee life as well as some of the most popular blood sausage in town. Abai Village is a well-known neighborhood on the banks of Cheongcho Lake (Cheongchoho) that houses refugees who escaped from Hamgyeong Province in North Korea during the Korean War. The community maintains its 1970s charm as well as its heritage. One of the most popular things to do while in Abai Village is to eat sundae. Don't let the name fool you, though! Abai-sundae is all about sausage stuffed and steamed inside a squid, rather than ice cream. Another popular activity in Abai Village is to ride the ferry from Gaetbae Dock to the mainland to try more delicious and freshly caught seafood at Sokcho Tourist & Fishery Market.