Transportation
Transportation in South Korea is provided by extensive networks of railways, highways, bus routes, ferry services, and air routes that traverse the country. South Korea is the third country in the world to operate a maglev train, which is an automatically run people mover at Incheon International Airport.
Rail transportation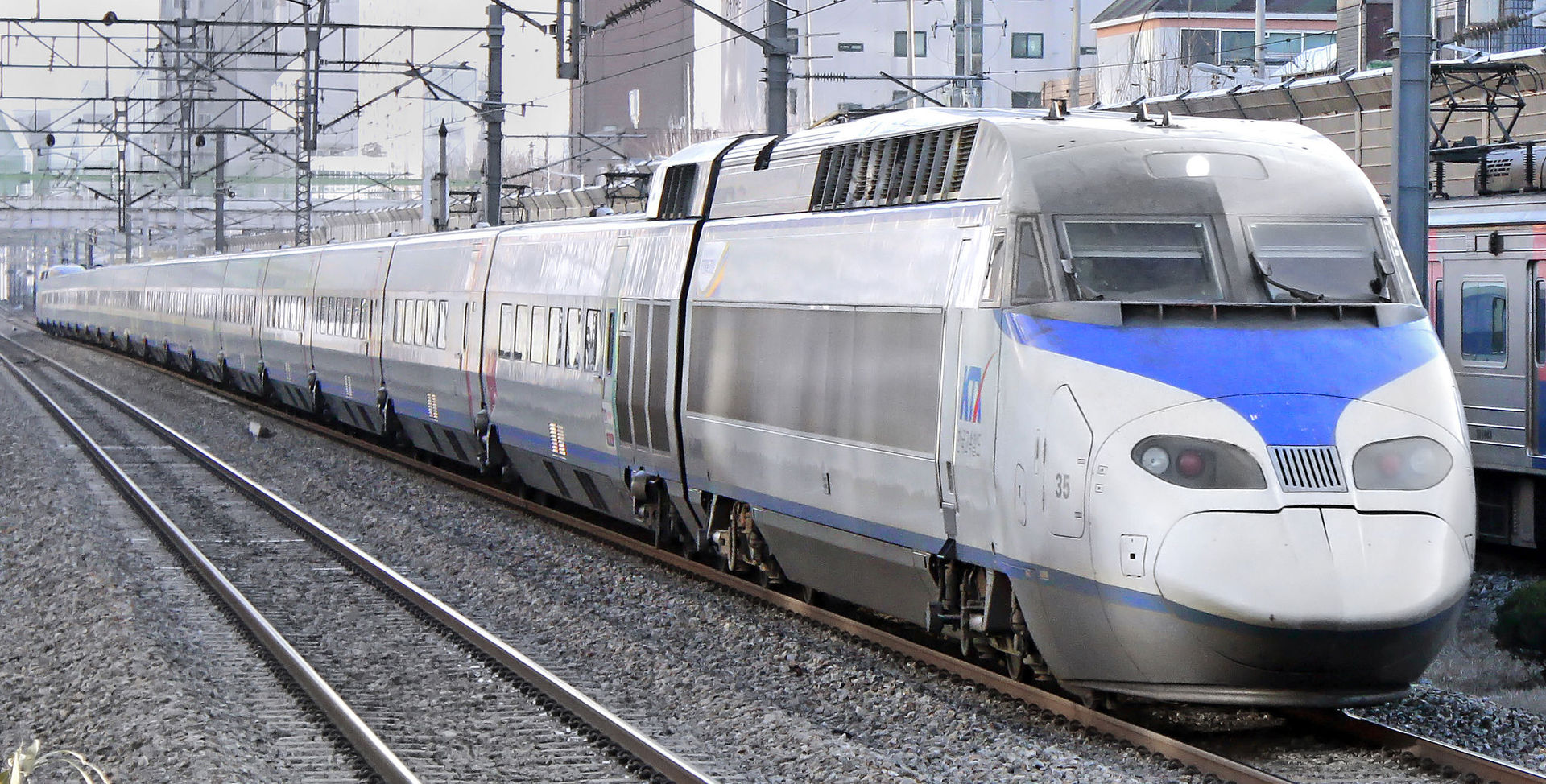 Korea Train Express began service in April 2004 as Korea's first high-speed service. Intercity services are provided by ITX-Saemaeul and Mugunghwa-ho. ITX-Saemaeul generally stops less than Mugunghwa-ho. They stop in all stations and seat reservation is not available.
The principal and most used railway line is the Gyeongbu Line (경부선), which connects Seoul, the capital and largest city, with Busan, the country's second-largest city and largest seaport; the second is the Honam Line (호남선), which branches off the Gyeongbu Line at Daejeon and ends at Gwangju or Mokpo.
Buses
Regional Services: virtually all towns in South Korea of all sizes are served by regional bus service. Regional routes are classified as gosok bus (고속버스, "high speed" express bus) or sioe bus (시외버스, "suburban" intercity bus) with gosok buses operating over the longer distances and making the fewest (if any) stops en route. Shioe buses typically operate over shorter distances, are somewhat slower, and make more stops. It is possible to reach another city by intercity bus. From Seoul, the place is Express Bus Terminal, the subway station is served by Seoul Subway Lines 3, 7, and 9.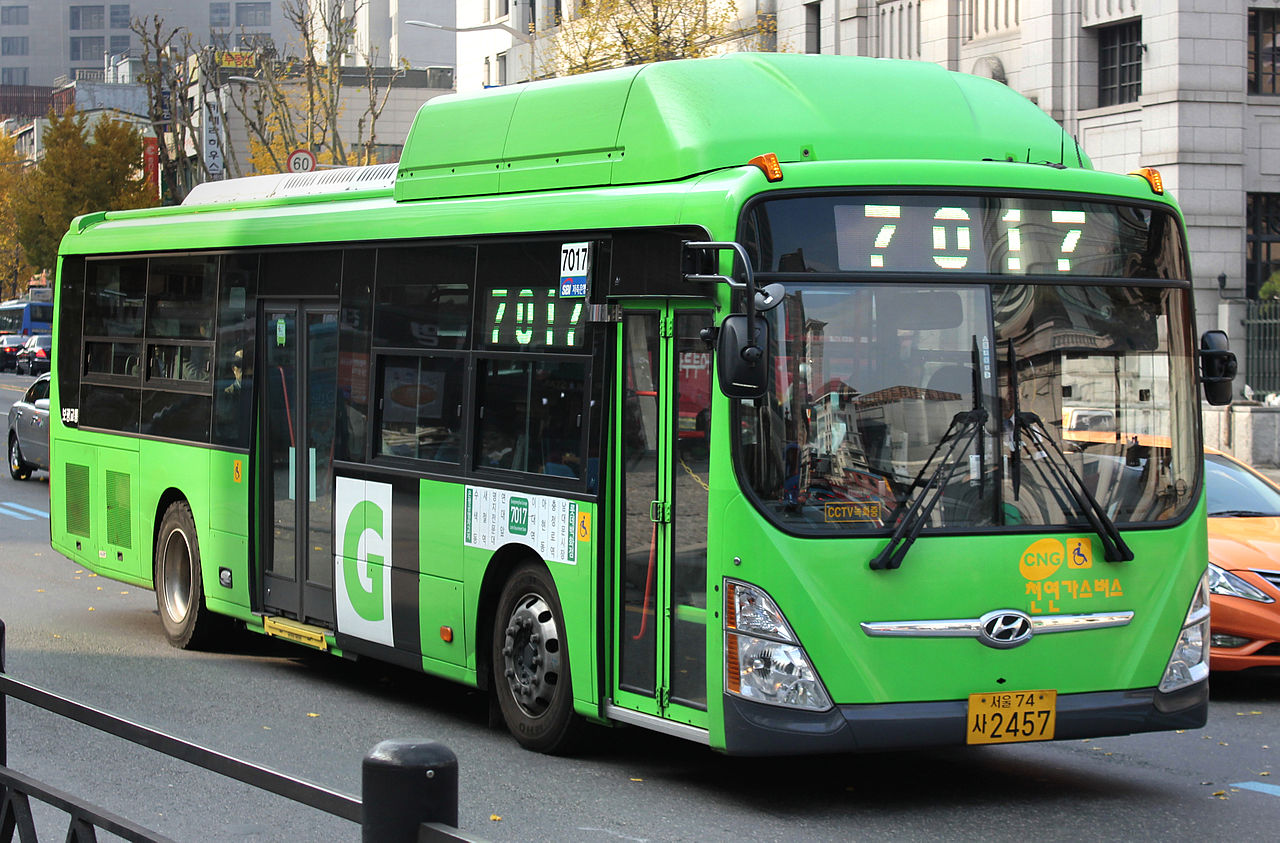 Local Services: within cities and towns, two types of city bus operate in general: jwaseok (좌석, "coach") and dosihyeong (도시형, "city type") or ipseok (입석, "standing"). Both types of buses often serve the same routes, make the same (or fewer) stops, and operate on similar frequencies, but jwaseok buses are more expensive and offer comfortable seating, while doshihyeong buses are cheaper and have fewer and less comfortable seats. Many small cities and towns do not have jwaseok buses and their buses are officially called nongeochon (농어촌, "rural area" bus). The local buses in Seoul and other cities work by colors: the blue buses cross the entire city, the green ones mean that some of their stops are close to a subway station, and the red buses go out of the city.
Ferries
The southern and western coasts of the country are dotted with small islands which are served by ferries. In addition, the larger offshore Jeju and Ulleung Islands are also served by a ferry. Major centers for ferry service include Incheon, Mokpo, Pohang, and Busan, as well as China and Japan.