Beachfront Resorts & Private Mountain Villas (Sokcho-si)
Sokcho-si is known for two things, the mountains and the beach, so deciding where to stay in Sokcho-si largely depends on what kinds of activities are on the itinerary. Families might want to book a resort hotel with all-inclusive goodies like onsite water parks and spas. Solo and luxury travelers can find a respite in the lush forests that cover Seoraksan National Park.Lotte Resort Sokcho
Lotte Resort Sokcho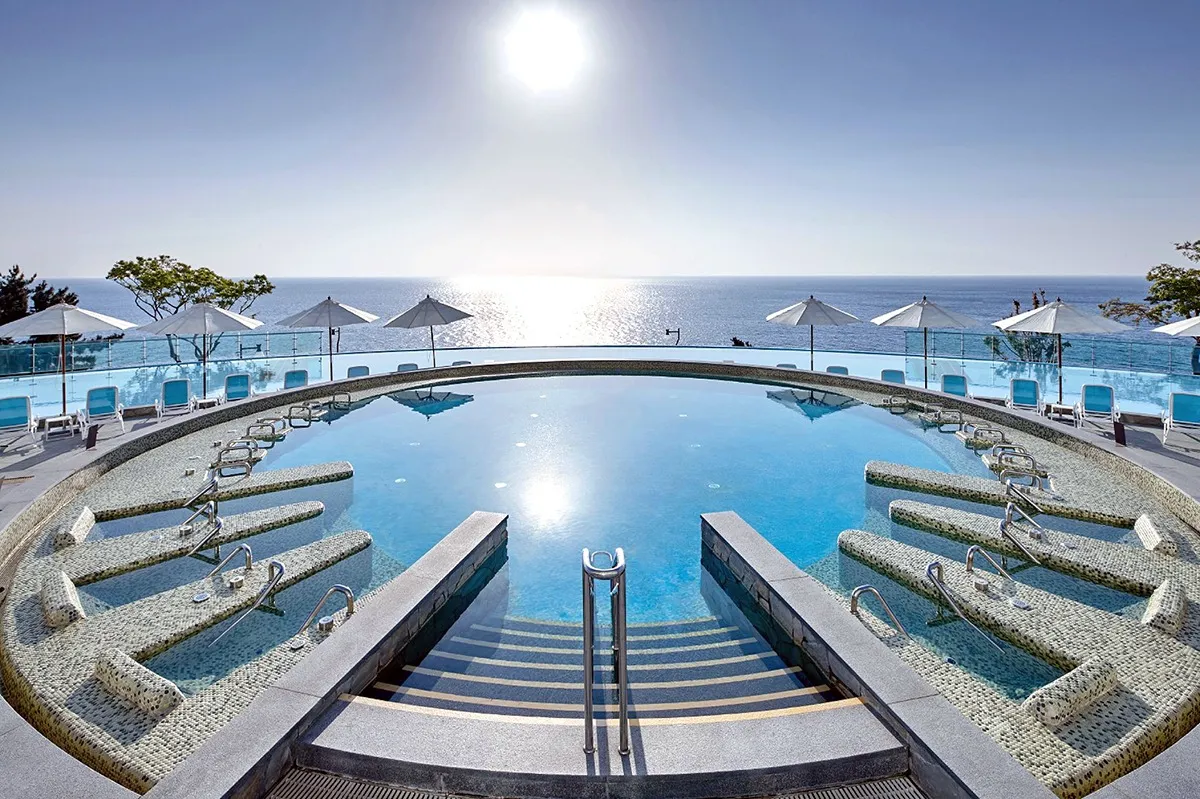 A popular pick with families, Lotte Resort Sokcho has all the recreational facilities needed to keep everyone entertained. Guests get access to the hotel's onsite water park, complete with rides, slides and an ocean view. Moms and dads can escape the chaos in the next-door outdoor bathing pool and spa. Other facilities include a fitness center and R.9PUP, a trendy restaurant and pub. All rooms at Lotte Resort Sokcho are equipped with bathtubs and separate living rooms.
The Class 300 Hotel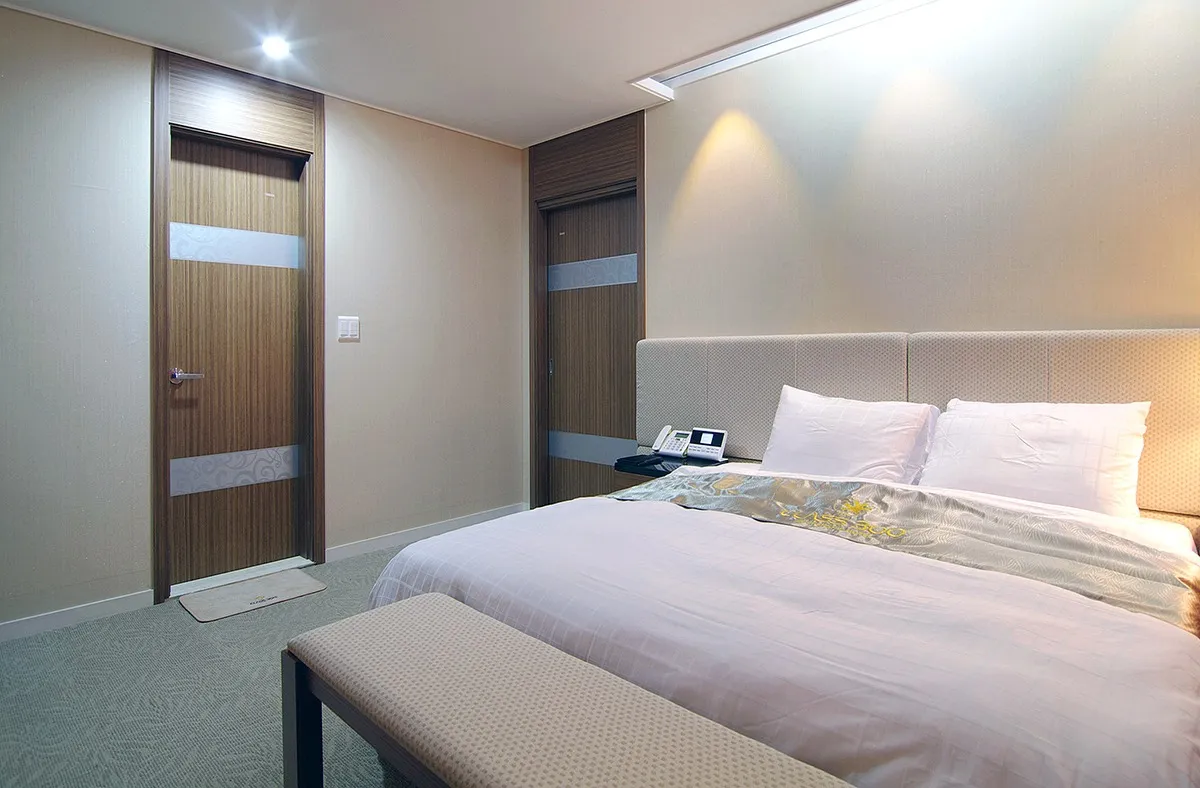 Business travelers won't need to worry about a thing when they book a room at The Class 300 Hotel. This downtown property is surrounded by upscale restaurants and cafés, as well as several of the city's Can't-miss attractions. The Class 300 Hotel offers 322, and guests enjoy private pools, whirlpool bathtubs, and 24-hour front desk service.
Ramada Sokcho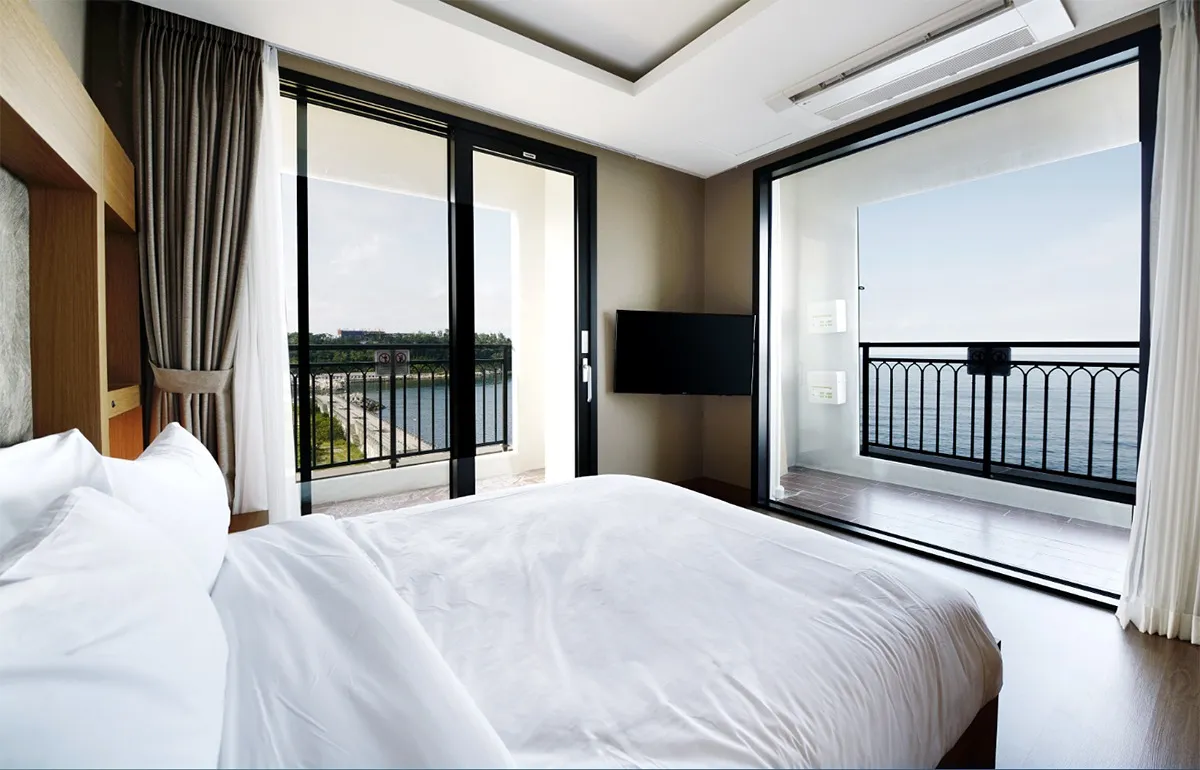 Situated between the Sea of Japan and Seoraksan National Park, Ramada Sokcho offers easy access to Sokcho-si's most popular attractions and some out-of-this-world scenery. Guests of the hotel receive a complimentary drink upon arrival, and the amenities just get better from there. Ramada Sokcho supplies a fitness center and swimming pool for travelers who stay at the hotel. Each room is stocked with coffee and tea, and a postal service makes the hotel a great choice for business travelers.
Maremons Hotel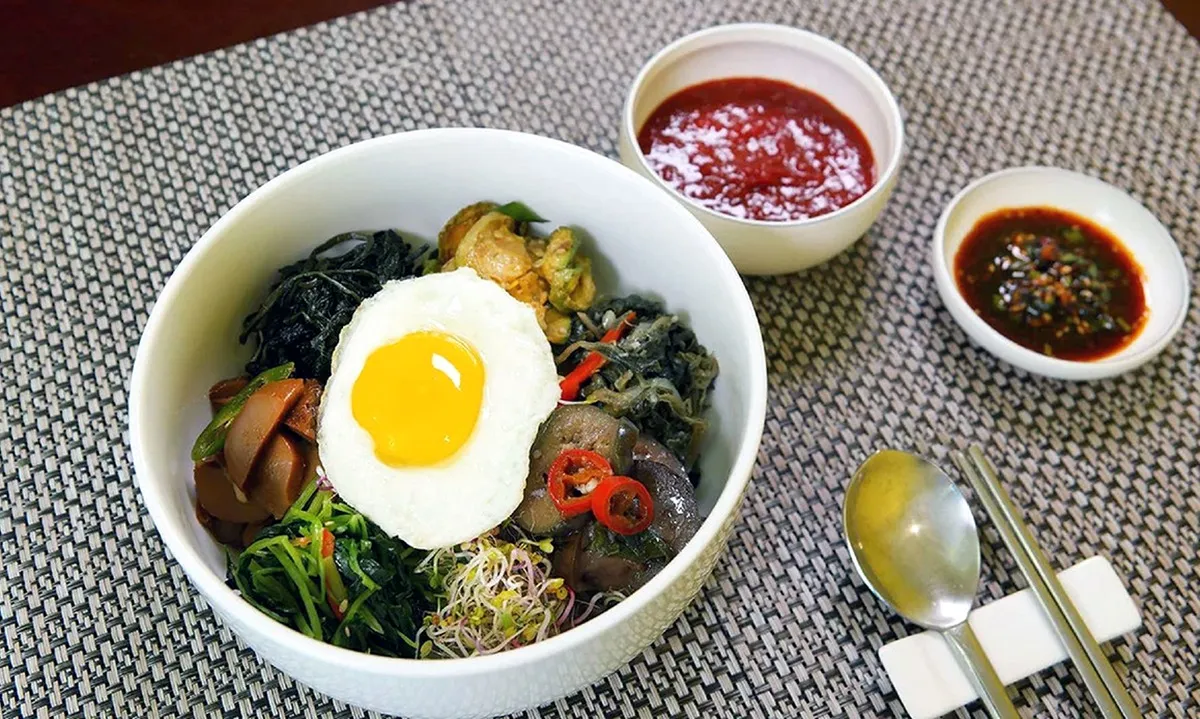 Both families and business travelers can benefit from the services offered at Maremons Hotel. Located just a few minutes from downtown Sokcho-si, the property is designed for convenience, and modern touches add to its charm. Guests can choose a room with a sea view or a mountain view, and suites include spacious balconies and bathtubs. All guests are provided 24-hour front desk service and luggage storage. Guests at Maremons Hotel also have access to the hotel's fitness center, sauna, outdoor pool and children's playground. A kids club is available for parents who need some alone time.
Kensington Hotel Seorak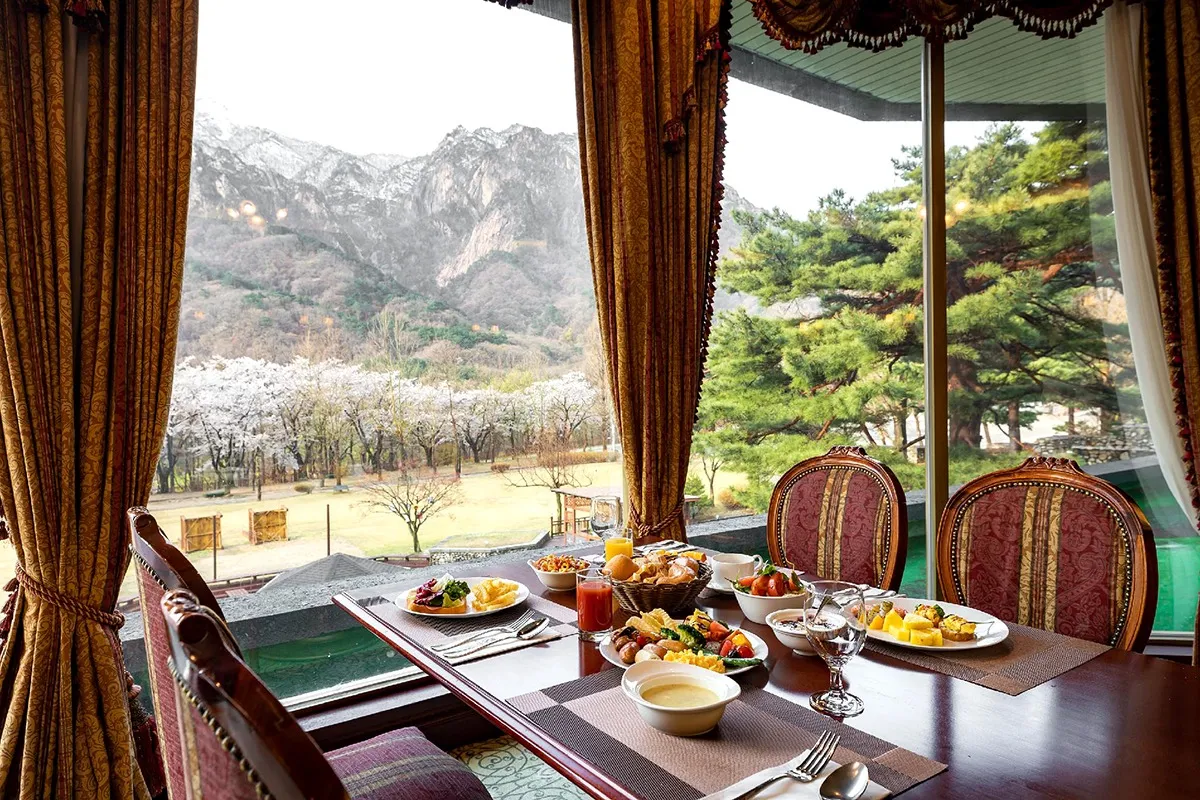 Kensington Hotel Seorak features luxury and leisure in the scenic mountains of Seoraksan National Park. Guests who stay at the hotel will enjoy the tranquility of the location and the proximity to several popular activities in the park. Kensington Hotel Seorak provides six restaurants with a variety of local and international foods, and all guests are treated to a breathtaking view of Mount Seorak.