Shopping in Seoul
Lenuel Morales
3/29/2022 3:58:03 AM
Top Places for Shopping in Seoul
Your trip is incomplete without shopping in the capital of South Korea. These are some of the fascinating places for shopping in Seoul:
• Myeondong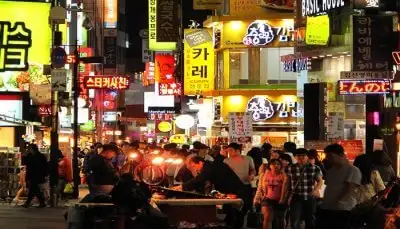 One of the popular places for shopping in Seoul are Myeongdong in South Korea. It has become one of the major tourist hotspots. One may find plenty of makeup stores in a single block. All the worldwide Cosmetic brands in Korea, like Innisfree, Nature Republic, and Too cool for School have at least one large store in Myeongdong. The place is also famous for clothes and fashion items. It is surely the top picked place by shopaholics and fashion bloggers. Other than that, the place is also known for mouth watering street food stalls.
• Hongdae Shopping Area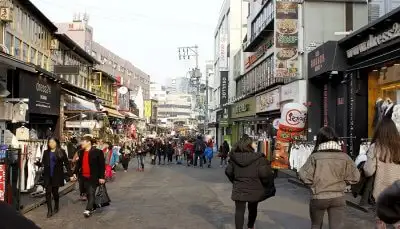 Hongdae Shopping Area is another beautiful yet budget-friendly spot for shopping in Seoul. If you are someone who loves Indie fashion, it is totally the place for you. The shopping area is a perfect mix of fashion shops, cafes, art streets, book shops, art galleries, and clubs. Most travelers enjoy the best of Hongdae at night. The specialty of this place is the Saturday Hongdae Free Market for handmade products. Weekends are a lot better with the experience of exhibitions by local artists and the featured handmade goodies.
• Ewha Shopping Street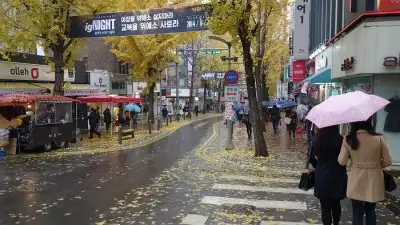 The Ewha Women's University Shopping Street is the best location for youthful and feminine style clothes including dresses, tops, skirts, and cardigans to choose from. Unlike others, the street comprises designer shops, boutique stores, and a shopping complex making it the hotspot for luxury shopping in Seoul. Also, there are many famous makeup and skincare products like Etude, Tony Moly, and Holika Holika. One can also indulge themselves in having a makeover like having a new haircut or perm at the Korean Hair salons.
• Dongdaemun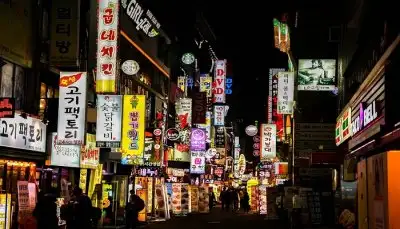 Shopping in Dongdaemun is a paradise for all the shopaholics out there. It has a vast variety of 26 shopping complexes, 30000 specialty shops, and an electrifying night market. It welcomes all kinds of visitors with warm arms. The center of attraction of Dongdaemun is Korean fashion. The street shops have wardrobes mainly filled with high-quality Korean-made clothes. If you are wondering where to buy sneakers in Seoul? Dongdaemun is the best place for you. It is known for fashionable, cheap and good quality shoes in all average sizes. The best time to shop and bargain the most is on bustling nights.
• Namdaemun Market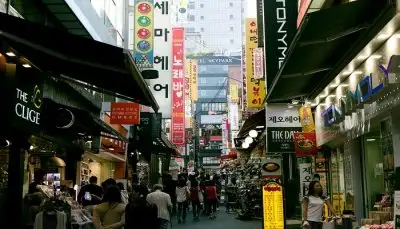 Looking for a place to do cheap shopping in Seoul? Namdaemun Market is the most suitable place for you. It provides the locals and travelers with plenty of Korean shopping products mainly clothing items at wholesale prices. The interesting fact is that you won't notice any compromises in the quality of the merchandise. The main focus of the market is on the modern and trendy fashion statements of ladies. You can also take a break from shopping and move around to the lines of food stalls, serving delicious Korean cuisine and thus, satisfying your hunger.
• Gangnam Goto Mall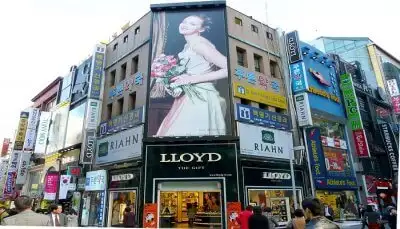 Gangnam Goto Mall is an amazing spot for those in search for budget friendly yet luxury shopping in Seoul. It offers a large diverse collection of household stores, lights, decors and plants. The shopping complex is connected to a luxury departmental store named Shinsegae and the popular Megabox movie theatre. The shopping items available here are amusingly affordable as compared to other shopping districts in the town. The interesting fact about this place is it being located underground. One can shop from the mall whenever they want irrespective of the weather or season.
• Insadong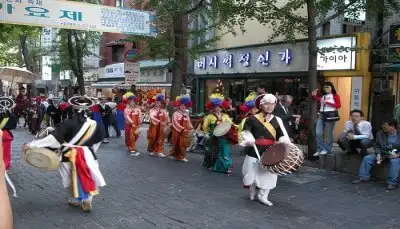 For all those wondering where to buy souvenirs in Seoul, Insadong is the perfect shopping spot for you. It offers the visitors with a variety of Korean art, handicrafts, pottery and traditional stationery at reasonable prices. One can also browse through local variety of unique gifts from the multitude of vendors. The best part of this place is the existence of enormous beautiful tea houses. If you are in Insadong, do not leave the place without having a sip of the finest cup of tea, sitting on the heated floor while looking at the locals wandering all around.
• Chungbu Market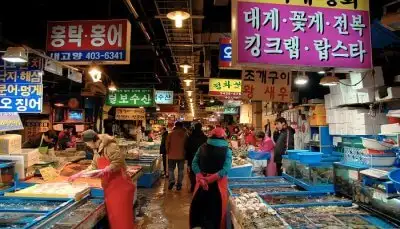 Chungbu Market is the perfect location for having a variety of delicious Korean dried seafoods. Look around the mind shattering array of Korean dried seafood and dried anchovies. It is no surprise that you would be attracted to this place by the irresistible smell much before you actually enter inside. Thus, it has now become a famous tourist spot situated in Ojangdong, Junggu in South Korea. The market is widely loved by food bloggers or vloggers and all time foodies. It is highly suggested to visit the place after you are done shopping because you won't be able to leave it anytime sooner.