Seoul's 5 BEST Underground Shopping Malls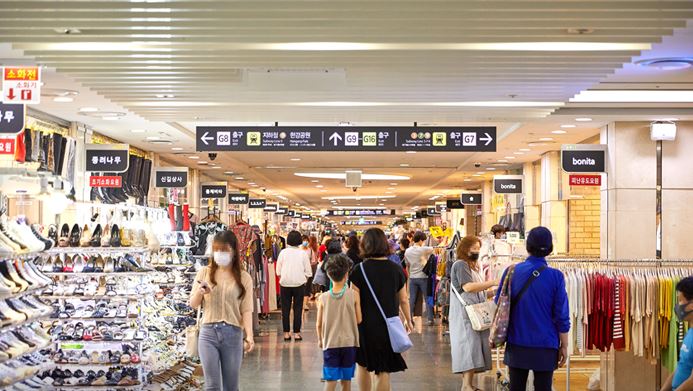 All kinds of inclement weather, from cold winds in winter to sudden downpours during the rainy season in summer, may cause varying levels of inconvenience to enjoying your time in Korea. However, the weather causes no problem at underground shopping malls in Seoul, where one can fully enjoy shopping, without being restricted by the whims of nature. Not only are these shopping malls lined with shops, but they are also packed with restaurants, cafés, and cultural attractions. Plus, they are connected to the subway, making it even more convenient to enjoy shopping while staying indoors. Check out Seoul's five best underground shopping malls!
Goto Mall and Famille Station
Goto Mall and Famille Station are often referred to as shopping heaven for women. A long shopping aisle connecting Banpo Station (Seoul Subway Line 7) and Express Bus Terminal Station (Seoul Subway Line 3, 7, 9) flourishes with a multitude of stores offering various goods, making it the largest underground shopping mall of its kind in Seoul. The latest clothing trends, accessories, cosmetics, interior products, and wholesale flowers – there's nothing you won't find here. You can also enjoy a delicious meal or a cup of coffee at one of the many popular restaurants and coffee shops, or seek entertainment at a movie theater. In addition, shoppers can move easily around the area thanks to the passageways that connect to Shinsegae Department Store, Central City Terminal, and Seoul Express Bus Terminal.
Website: www.gotomall.kr
Operating hours
- Goto Mall: 10:00-22:00 / Closed the day of Seollal (Lunar New Year's Day) & Chuseok (Korean Thanksgiving Day)
- Famille Station: 10:00-22:00 / Break time 15:00-17:00 (Varies by shop) / Open all year round (Varies by shop)
Yeongdeungpo Underground Mall and Times Square
Yeongdeungpo has long been a hub of public transportation in Seoul that is always active with people coming and going. Since the opening of the mega shopping mall Times Square, it has been drawing even more traffic. Yeongdeungpo Underground Mall offers a variety of products marketed to different age groups. Visitors can also visit Shinsegae Department Store and Times Square, connected to the underground mall, for a variety of shopping options.
Website: www.timessquare.co.kr
Operating hours: 10:00-22:00 (Varies by shop)
Gangnam Underground Shopping Center
Gangnam Station on Seoul Subway Line 2 and Shinbundang Line is quite popular among international travelers. Gangnam Underground Shopping Mall is where affordability meets quality, as it boasts the greatest concentration of clothing, cosmetics, and telecommunications stores. The shops in the Shinbundang Line area feature low- to mid-priced brands and franchised coffee shops, offering one of the most convenient and comfortable underground shopping experiences. For those who are determined to go on a big shopping spree, try walking through Gangnam Underground Shopping Mall all the way to Sinnonhyeon Station on Seoul Subway Line 9, and exiting out onto Gangnam-daero Avenue; the road is known for its sprawling shopping district.
Operating hours: 10:00-22:00 / Partial closure during Seollal (Lunar New Year's Day) & Chuseok (Korean Thanksgiving Day) holidays (Varies by shop)
Jamsil Underground Shopping Center and Lotte World Mall
Another shopping center in the heart of Seoul is located at Jamsil. Jamsil Underground Shopping Mall is connected to Lotte World and Lotte Department Store, offering a wide range of shopping options. In particular, a fountain inspired by the Trevi Fountain in Rome will catch your attention at the square located between Jamsil Station and Lotte Department Store. This "Trevi Fountain" in Jamsil Station is guaranteed to serve as a great backdrop for memorable souvenir photos. Lotte World Tower is another must-see attraction within the area, featuring an aquarium, movie theater, department stores, restaurants, and the highest observatory in Seoul.
Website: www.lwt.co.kr
Operating hours: 10:00-22:00 / Closed first and third Monday of every month (Closed days vary by shop)
* All stores operated by Lotte Department Store and Lotte World Tower have the same closing days as Lotte Department Store.
Starfield COEX Mall
Starfield COEX Mall is a well-known underground shopping mall in Korea that houses many brand stores. A movie theater, aquarium, duty-free shop, casino, COEX InterContinental Seoul, and department stores are connected to the underground mall, making it possible to enjoy shopping and cultural experiences without leaving the building. Famous restaurants and trendy dessert cafés, along with character pop-up stores and kid's cafés located in the mall provide a fun day for all generations. In particular, Starfield Library, a unique cultural space, brings a lot of popularity to Starfield COEX Mall.
Website: www.coexmall.com
Operating hours: 10:30-22:00 / Open all year round (Varies by shop)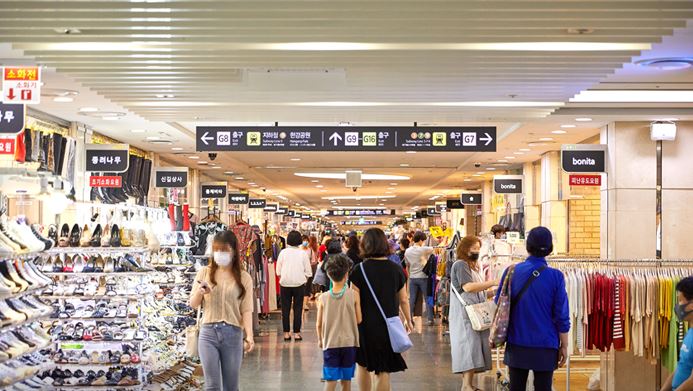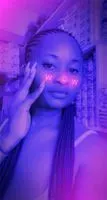 Yeanoh kamara
7/1/2022 5:31:10 AM